jobs and apprenticeships at Caythorpe Court
lincolnshire
A great 'all rounder' centre with something for everyone!
Caythorpe Court opened in spring 2006, with more than £2 million invested over the years to develop Caythorpe into a market-leading adventure centre specifically created to meet the needs of school, college and youth groups. Close to Nottingham and Leicester and only 40 minutes from Skegness, Caythorpe Court also plays host to a variety of external businesses.
These include events/bands, tournaments, and sport event weekends with, for example, Nottingham Forest Academy. Catering for up to 800 guests at peak season and 160 staff, there are all sorts of different jobs you can do here from Administrator roles, Drivers, Activity Instructors and catering roles.
Job Search
Get in Touch
Call us on 0844 3710 123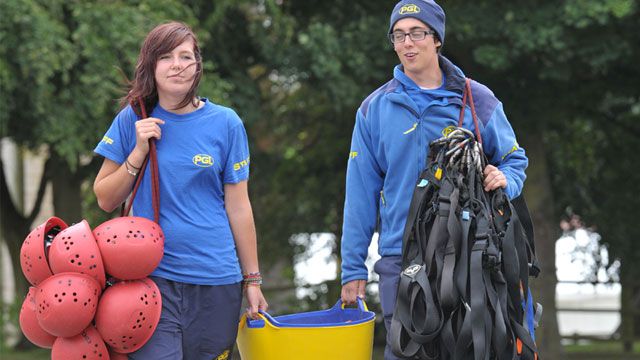 Key PGL Facts
Need more convincing to apply? Surely not, but if so – here are a few 'must know' key facts:
we employ over 3,000 people every year
over 400,000 guests visit a PGL centre every year
we are old! We have been providing activity holidays since 1957 (almost 60 years)
we have the most competitive staff package
we are the employer of choice within the outdoor activity industry!
E-newsletter
Be the first to know about job opportunities and recruitment news.