Study Instructor jobs with PGL
Bring the natural world to life and put your degree into practice.
Using the knowledge from your relevant degree, you'll work with a group of up to 12 children or teenagers, taking sole responsibility for their Field Studies sessions.With the centre and surrounding areas of scientific interest as their classroom, your group will have the chance to search for freshwater invertebrates, dress up as historical characters or discover fossils of organisms that sunk into the Jurassic mud over 160 million years ago!
Our Field Studies Instructors are also trained to deliver our core land-based activities including abseiling, mountain biking and climbing so you can lead these sessions when not on field studies duty, such as during the peak school summer holiday weeks and get best of both worlds whilst living and working in some amazing locations.
Study Instructors jobs available at PGL:
Take charge of the delivery of PGL's innovative educational courses including Field Studies, ICT, Maths and Science.
Filled
Bring the natural world to life and work at some of the UK's most stunning locations. Fantastic opportunities for geography, geology and ecology graduates.
Available now
As a Team Leader, you'll have line management responsibilities and you'll be involved in contributing to new courses and writing content and session plans.
Filled
Job Search
Get in Touch
Call us on 033 33 212 123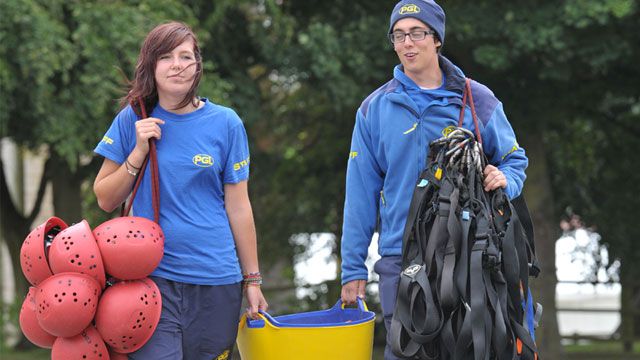 Key PGL Facts
Need more convincing to apply? Surely not, but if so – here are a few 'must know' key facts:
we employ over 3,000 people every year
over 400,000 guests visit a PGL centre every year
we are experienced! We have been providing activity holidays since 1957, thats 60 years!
we have the most competitive staff package
we are the employer of choice within the outdoor activity industry!
Shortcuts
E-newsletter
Be the first to know about job opportunities and recruitment news.