working as a Receptionist
This position involves a variety of functional and administrative tasks, as well as being the first point of contact for visitors to the centre. The Receptionist often acts as a catalyst ensuring that information is passed between all departments.
The role of the Receptionist is key in the smooth running of centre life. You'll be constantly busy as a you will act as the first port of call for visiting teachers, children and visitors.
In addition, you'll be processing the ingoing and outgoing post, manning the switchboard, ordering the stationery and much, much more.
Job Search
Get in Touch
Call us on 0844 3710 123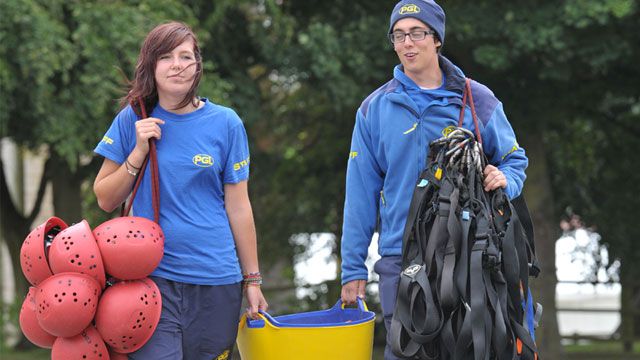 Key PGL Facts
Need more convincing to apply? Surely not, but if so – here are a few 'must know' key facts:
we employ over 3,000 people every year
over 400,000 guests visit a PGL centre every year
we are old! We have been providing activity holidays since 1957 (almost 60 years)
we have the most competitive staff package
we are the employer of choice within the outdoor activity industry!
E-newsletter
Be the first to know about job opportunities and recruitment news.


"I thoroughly enjoyed my time with PGL and I'm looking forward to returning to continue my development with the company. I received great support."
Max, Housekeeping, Tregoyd