Seasonal events at Disneyland ® Paris
Discover the magic at Disneyland ® Paris this autumn
Add a visit to the magical Disneyland Paris, just 30 minutes' drive from Château de Grande Romaine and enjoy a day with your favourite Disney characters.There are some exciting special events in store for the autumn and festive season.Contact us for more information and details of our competitive group rates.
Great news for Disneyland Paris visits. From October 2016, our Disney tickets now include access to both parks: Disneyland Park plus the magical Walt Disney Studios (date exclusions apply).
Enchanted Christmas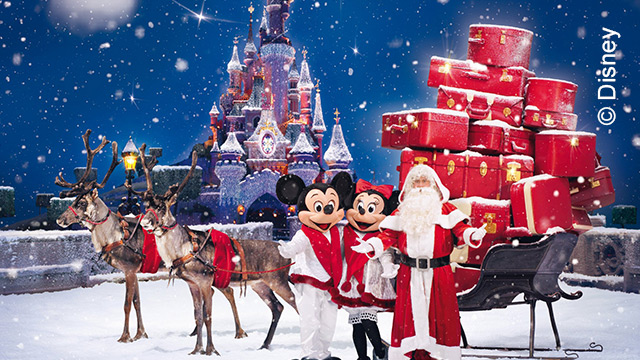 11 November 2016 – 8 January 2017
Disney's Christmas parade makes its way down the streets of Disneyland Park, and features Santa and all your favourite Disney characters, including, of course, Mickey Mouse. There's plenty more fun to come including light shows, the giant Christmas tree and a spectacular firework finale.
Star Wars - Season of the Force
14 January – 26 March 2017
Soon, in a future not so far away, Disneyland Paris will awaken the Force with an all-new and exclusive celebration of the Star Wars saga, featuring live characters and stunning entertainment.
© Disney

Get in Touch
Call us on 0333 321 2116