Watersports & Adventure in France
2018 special offers
Save up to £87 per person
Prices from £399 per person
2018 Special offers
Two Centre Adventure
Centre
Departure Dates
Duration
Was
Now
Saving
Domaine de Segries

(tents)

/ Mimosa (tents)
24 or 25 May
8 days
£586
£499
£87
Domaine de Segries

(chalets)

/ Mimosa (tents)
25 or 26 May
9 days
£683
£593

SOLD

Mimosa (tents) / Domaine de Segries

(chalets)

1 or 2 July
8 days
£688
£608
£80
Domaine de Segries

(farmhouse)

/ Mimosa (tents)
9 or 10 July
8 days
£733
£658
£75
Domaine de Segries

(farmhouse)

/ Mimosa (tents)
16 or 17 July
8 days
£733
£658
£75
Mediterranean Watersports
Centre
Departure Dates
Duration
Was
Now
Saving
La Fosca

(tents / cabins)

2 or 3 June
7 days
£451
£411

SOLD

Mimosa

(tents)

8 or 9 June
7 days
£531
£491
£40
La Fosca 

(tents / cabins)

2 or 3 July
7 days
£598
£548
£50
La Fosca

(tents / cabins)

16 or 17 July
7 days
£584
£534
£50
Ardèche Adventure
Centre
Departure Dates
Duration
Was
Now
Saving
Lou Valagran

(cabins)

12 or 13 May
7 days
£410
£399
£11
Lou Valagran

(cabins)

1 or 2 July
7 days
£514
£499
£15
Please contact us for other departure dates and prices.
All offers are subject to availability and are based on a minimum of 35 paying passengers.
PLUS!
Save £25 per person if you bring more than 40 full-fare-paying passengers per coach.
Take up to three members of your family free of charge if you travel during Whit week or your school summer holidays.
Courses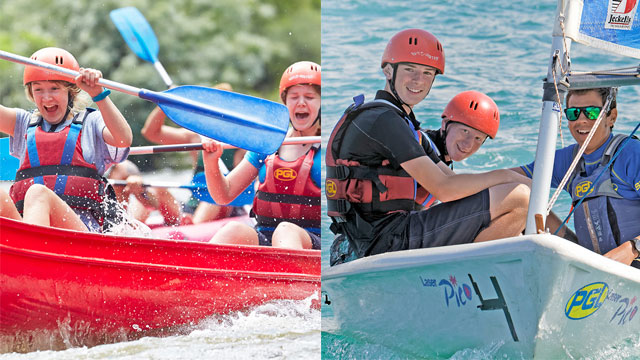 There's a reason this is our most popular overseas course. Experience the thrills of the Ardèche and the Med in one action-packed adventure trip.
8 days from £487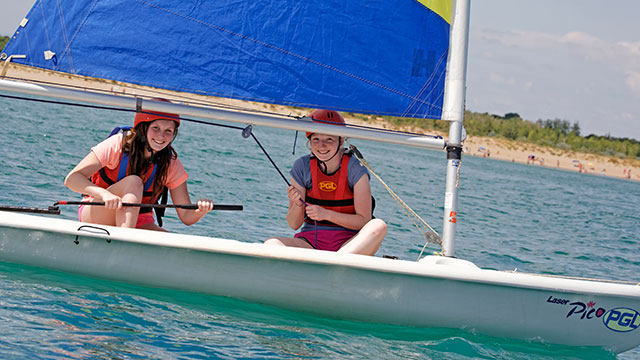 Enjoy an exhilarating trip to one of our coastal watersports centres in France or Spain and enjoy the thrills of the sea!

7 days from £418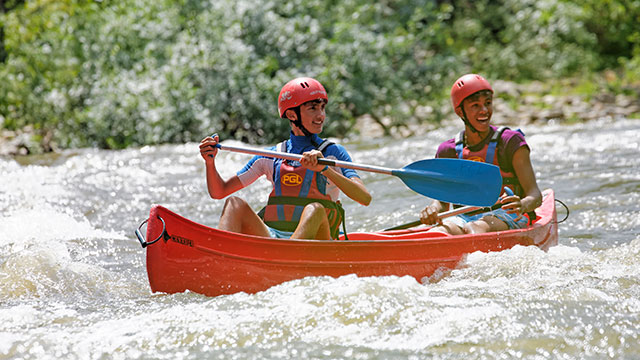 Enjoy the river trip of a lifetime with your students and experience this beautiful part of France from your canoe as you paddle through the crystal clear waters.
7 days from £399