France Explorer
for primary schools
3 days from £202 per person
4 days from £224 per person
France at first hand
Getting out there is what counts – there's simply nothing to beat it.
It's their first time abroad. It's meeting that intriguing man at the snail farm or managing to buy their first ice cream in faltering French. That's what creates those precious, take-home memories.
When it comes to your excursion programme, you can hand over all the hard work to us and simply book an Introductory Tour based at one of our three northern France centres, in Normandy, Brittany or Paris. We'll arrange an inspiring mix of popular, tried and tested days out to delight you and your group.
Or perhaps you'd prefer something a little different? With so many years of experience behind us, we'll happily tailor-make an itinerary just for you. We'll create a programme to meet the unique needs of your group.
Plus - whatever excursions you choose, you'll have a PGL Tour Leader to help things along, just to make sure you have nothing to worry about.
And to complement your excursion programme, PGL's unmissable adventure experiences and busy programme of French-themed evening activities bring you even better value.

Get in Touch
Call us on 0333 321 2116
Shortcuts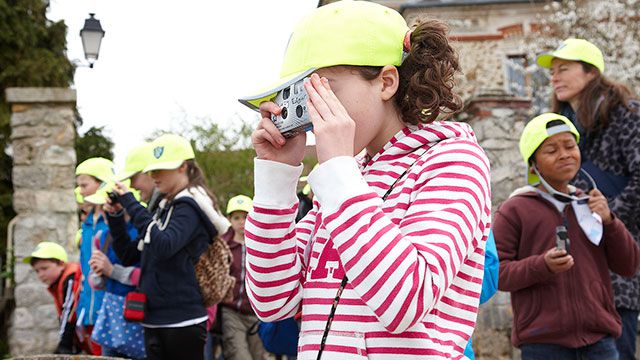 Our inclusive packages offer you a hassle-free way of booking your trip.
Brecknock Primary School
"The Château facilities were excellent and after a busy day our 9 year olds would always ask 'Can we go back to the Château?' The balance of cultural experience and activities was brilliant - with all time being filled right up until bedtime - no one was homesick at all!"