La Fosca
Costa Brava
for secondary schools
Watch our guest videos of La Fosca
"The best PGL centre we have been to. The organisation was phenomenal - everything was organized and ready for us. A huge variety of activities too."
Ormiston Victory Academy
About La Fosca
For an exhilarating watersports programme on the Med, La Fosca watersports centre is a great choice for your secondary school trip.
Located on the beautiful Costa Brava, PGL has its own section at Camping Kings, an international campsite with some great facilities.
There are three fantastic beaches on which to enjoy action-packed programmes of watersports on the sea; including sailing, snorkeling, sit-on kayaks and canoeing.
There'll be time to take your students for a day's excursion, and there are some great local places of interest nearby. The ancient walled city of Girona and the Sagrada Familia in Barcelona are popular with many secondary school groups and add an extra dimension to the learning experience.
Your accommodation is in chalets or tented villages – all with communal spaces, picnic benches and open spaces to relax in at the end of a busy day.
Get in Touch
Call us on 0333 321 2116
Shortcuts
Centre address
PGL Adventure Centre Camping Kings
Camping Kings
Platja de la Fosca
Carretera de Sant Esteve
Palamós
Girona
Spain
17230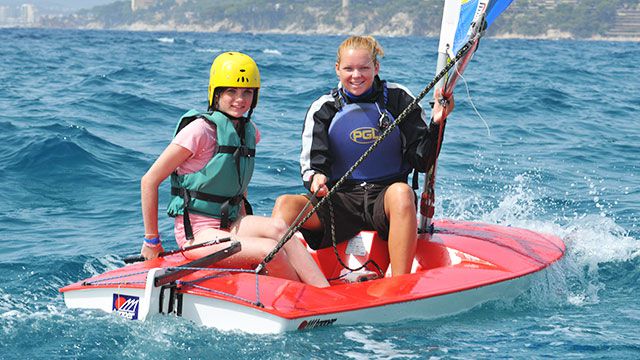 Get an insight into what you can get out of an Overseas Adventure trip with PGL. See how Banchory Academy got on during their Mediterranean Watersports adventure to PGL La Fosca, Costa Brava.