Be part of the adventure at one of our activity centres across the UK and France
PGL offer you the chance to live and work in another country, learn a new language, enjoy the fantastic atmosphere and lifestyle at our centres, and experience some of Europe's most challenging adventure sports locations. We have an immense variety of job roles, locations and qualification opportunities along with personal and professional development through in-house and nationally-recognised training programmes.
There are opportunities to join the PGL Staff team at our activity centres throughout the UK, France and at our Head Office in Ross-on-Wye, Herefordshire. Each centre offers a great base from which to explore during your free time, whether that's white water paddling, climbing, heading into the bright lights of London or Paris or simply lazing on the beach. What's more, you'll be getting paid for the experience too!
Job Search

Get in Touch
Call us on 033 33 212 123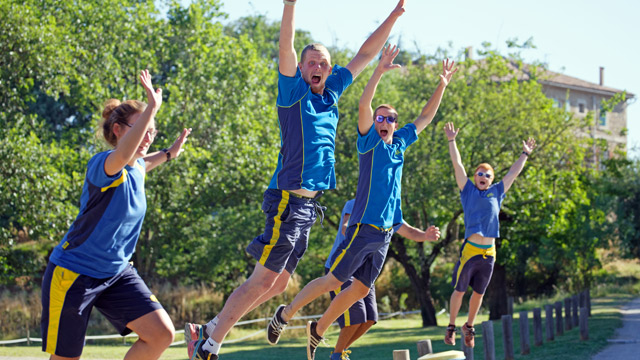 Key PGL Facts
Need more convincing to apply? Surely not, but if so – here are a few 'must know' key facts:
we employ over 3,000 people every year
over 400,000 guests visit a PGL centre every year
we are experienced! We have been providing activity holidays since 1957, more than 60 years!
we have the most competitive staff package
we are the employer of choice within the outdoor activity industry!
Connect with us
Stay up to date with PGL job opportunities.