Combined Catering jobs with PGL
Gain catering experience whilst diversifying your skills by taking on responsibilities within another department.
If you're looking for the chance to work in catering whilst expanding your skill base, PGL has opportunities for you! You can combine a catering role with responsibilities as an assistant in PGL's Housekeeping or Retail departments. This means that as well as ensuring customers receive balanced wholesome meals that fuel them for their day of activities, as part of your role in the Catering Team, you will also have the chance to ensure that guests receive a great first impression on centre by delivering high standards of customer service in our retail outlets.
In splitting duties between Catering and either Housekeeping or Retail, your duties will vary slightly between PGL centres, however you are likely to develop a broad range of skills including: keeping accurate stock records; Maintaining a high level of customer service when dealing with guests; Upkeep of high standards of centre presentation and appearance; Ensuring the cleanliness and upkeep of sanitation facilities and of course basic culinary and food preparation skills.
Combined Catering jobs available at PGL:
If you are after variety and are not sure what role is for you, then this is ideal as it combines working in the Catering and Housekeeping Teams giving you the opportunity to experience both.
Available now
Job Search

Get in Touch
Call us on 033 33 212 123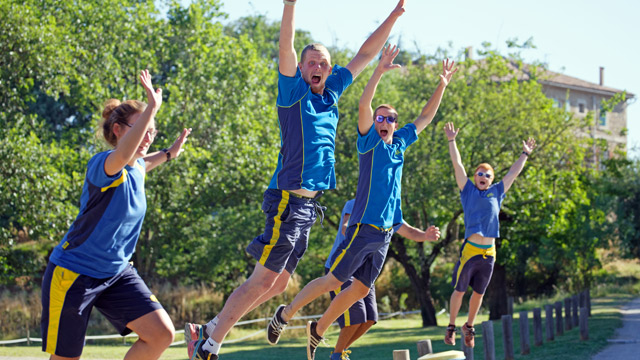 Key PGL Facts
Need more convincing to apply? Surely not, but if so – here are a few 'must know' key facts:
we employ over 3,000 people every year
over 400,000 guests visit a PGL centre every year
we are experienced! We have been providing activity holidays since 1957, more than 60 years!
we have the most competitive staff package
we are the employer of choice within the outdoor activity industry!
Connect with us
Stay up to date with PGL job opportunities.