Senior Catering jobs with PGL
Ensuring the dining function on centre runs efficiently and effectively. The Catering Senior team are responsible for delivering a first class service as well as developing their individual teams.
The Senior Catering Department's primary objective is to take ownership of the catering operation, and lead and support the catering team to create a dynamic, enjoyable and satisfying environment for PGL's hungry customers! The Senior Catering Department are focussed on delivering a first-rate catering operation in line with company standards for quality, service, presentation and hygiene. We recognise that our centre's dining rooms are key elements in ensuring an exceptional PGL experience and so the roles within the Catering Senior team are integral to the overall success of the centre's operation.
The Catering Senior team is an exciting opportunity for someone seeking new challenges in their day-to-day duties and can involve a range of responsibilities including: maintaining high levels of client and staff relations, training and development of catering staff, maintaining food safety standards across the department and ensuring effective budgetary monitoring and control to achieve set targets. Members of the Senior team provide direction and motivation, have an eye for detail, and deliver excellence in customer service.
Senior Catering jobs available at PGL:
Job Search

Get in Touch
Call us on 033 33 212 123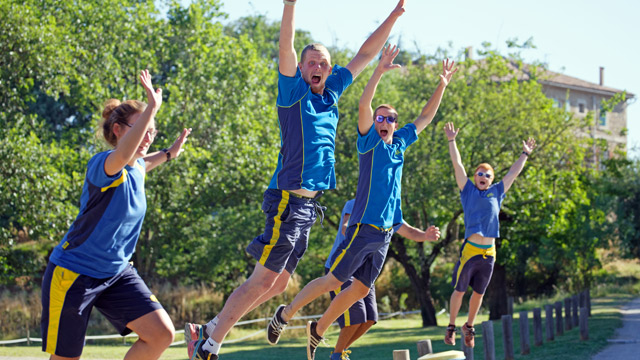 Key PGL Facts
Need more convincing to apply? Surely not, but if so – here are a few 'must know' key facts:
we employ over 3,000 people every year
over 400,000 guests visit a PGL centre every year
we are experienced! We have been providing activity holidays since 1957, more than 60 years!
we have the most competitive staff package
we are the employer of choice within the outdoor activity industry!
Connect with us
Stay up to date with PGL job opportunities.