Language Instructor jobs with PGL
Can you speak a foreign language? Let us enhance your language skills and your CV!
As the UK's leading provider of residential activity and educational courses for children, PGL have exciting opportunities for you to put your French Language skills into action. We are looking for people who speak French to take groups on excursions and day trips, immerse our groups in French Culture or work in the office, based at our centres in France.
Not only will you be living and working in beautiful France with daily opportunities to immerse yourself in French culture, but we also offer competitive wages plus onsite accommodation and meals with FREE return transport provided to our overseas centres. PGL also offer great opportunities for Spanish speakers to spend the summer on the gorgeous sun soaked Costa Brava.
Language speaking jobs available at PGL:
Immerse yourself in French culture and share your passion for languages and all things French with our guests as you accompany them to France's most iconic attractions and famous markets.
Filled
Inspire our guests as they indulge themselves in French culture - accompanying them on trips to iconic Parisian landmarks, local markets, historic points of interest, and tourist attractions.
Filled
Job Search

Get in Touch
Call us on 033 33 212 123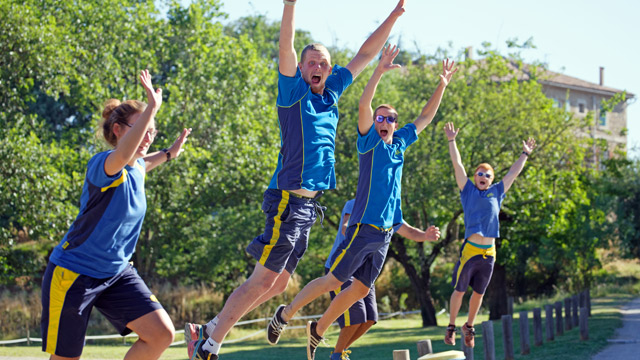 Key PGL Facts
Need more convincing to apply? Surely not, but if so – here are a few 'must know' key facts:
we employ over 3,000 people every year
over 400,000 guests visit a PGL centre every year
we are experienced! We have been providing activity holidays since 1957, more than 60 years!
we have the most competitive staff package
we are the employer of choice within the outdoor activity industry!
Connect with us
Stay up to date with PGL job opportunities.