Senior Language jobs with PGL
Senior roles within our Language Senior team create an environment for well-structured, fun, and high quality language courses.
If you have previous experience of delivering results in a classroom style setting, a role within our Senior Language Department is a great opportunity to oversee the implementation and smooth running of PGL's academic programme. Excellent organisational skills and the ability to communicate effectively with others are essential to manage the teaching team to deliver high quality language classes.
Our Language Seniors are the focal liaison point for all Group Leaders' and Agents' enquiries and requests about the course content and also ensure that students adhere to the code of conduct laid down by the company. Liaising with the Operations Management team and the Guest Care team our Language Seniors guarantee that the guests realise their potential and gain maximum enjoyment during their stay.
Senior Language jobs available at PGL:
Manage the teaching team to deliver high quality language classes for our dynamic English Language programme.
Filled
Job Search

Get in Touch
Call us on 033 33 212 123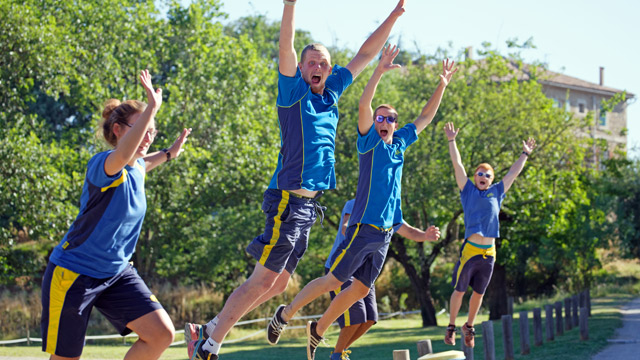 Key PGL Facts
Need more convincing to apply? Surely not, but if so – here are a few 'must know' key facts:
we employ over 3,000 people every year
over 400,000 guests visit a PGL centre every year
we are experienced! We have been providing activity holidays since 1957, more than 60 years!
we have the most competitive staff package
we are the employer of choice within the outdoor activity industry!
Connect with us
Stay up to date with PGL job opportunities.