Senior Housekeeping jobs with PGL
Our Senior Housekeeping Department are responsible for creating an all important, good first impression by managing high quality housekeeping services for residential guests and staff.
Ensuring the smooth running of the Housekeeping Team is a fantastic opportunity to grow the PGL brand and continue to drive industry standards forward. We're after professional, efficient and well motivated people who put the customer at the forefront of all they do. The Housekeeping Senior Department play a key role in ensuring that the cleaning provision for guests and staff meets and exceeds expectations. The team is responsible for providing an optimum service and product quality, staff safety, and profitability through proactive management of all housekeeping functions within the centre.
You will be responsible for overseeing this as well as the development of your staff. Maintaining the residential aspects of our operation to a high standard gives our guests the best experience possible, with the cleanliness and appearance of our centre crucial to making a lasting impression.
Senior Housekeeping jobs available at PGL:
If you are looking for a more senior or professional position or centre life isn't for you, our Head Office in Ross on Wye employs in the region on 170 people.
Filled
Job Search

Get in Touch
Call us on 033 33 212 123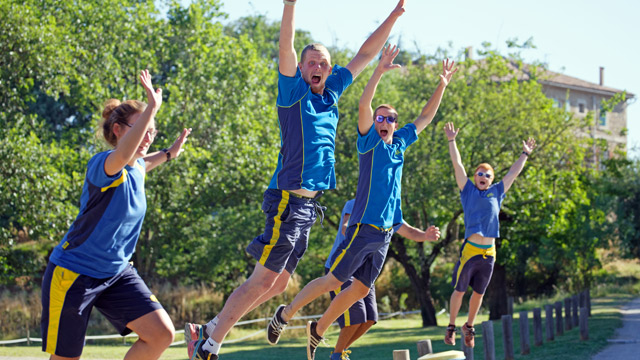 Key PGL Facts
Need more convincing to apply? Surely not, but if so – here are a few 'must know' key facts:
we employ over 3,000 people every year
over 400,000 guests visit a PGL centre every year
we are experienced! We have been providing activity holidays since 1957, more than 60 years!
we have the most competitive staff package
we are the employer of choice within the outdoor activity industry!
Connect with us
Stay up to date with PGL job opportunities.