Careers
PGL is a fantastic place to start, or continue, a career. Whether you're looking for your first job, or your next job, PGL has opportunities for you to develop in a fun, friendly and supportive work environment. One of the keys to our success is the development and training we provide our staff - the possibilities for career progression are endless!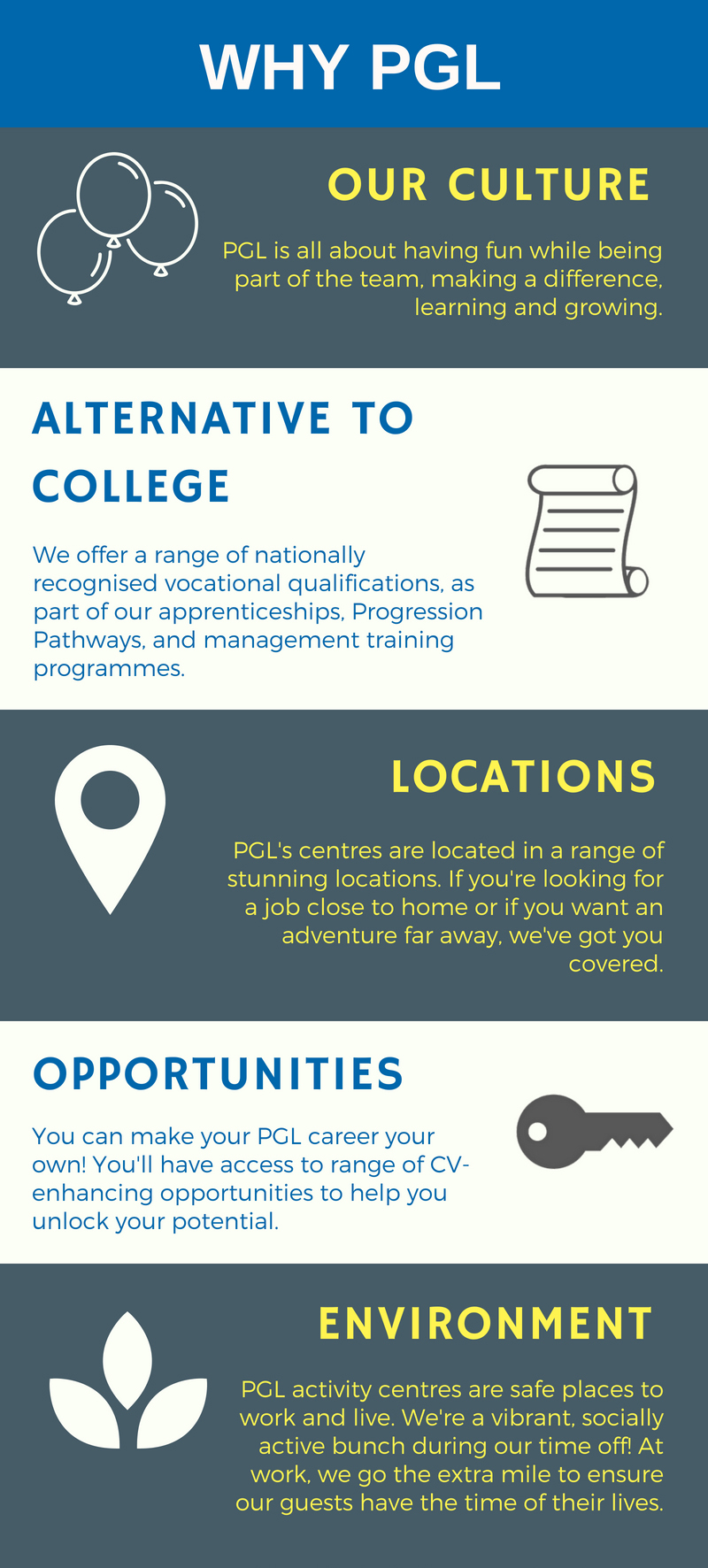 We've helpfully compiled the top 5 reasons to work with PGL here.

What's available?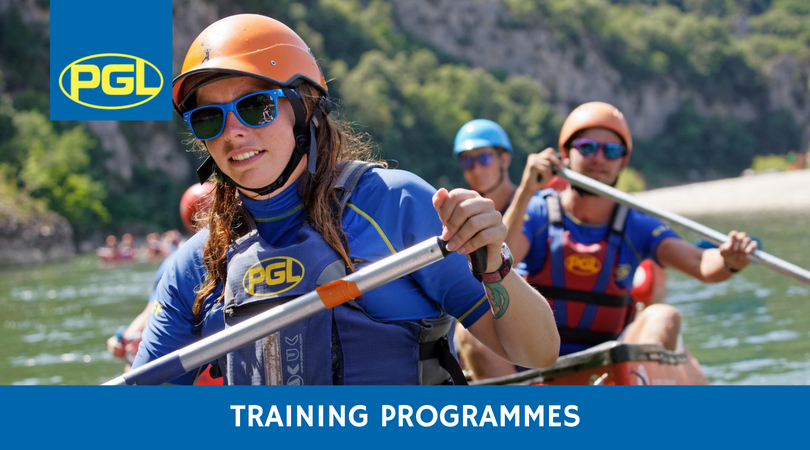 If you want to go places, we can take you there! We have a wide variety of training programmes to develop your skills, including in-house training, e-learning, and vocational, nationally recognised qualifications. You'll have opportunities to progress in areas such as management, hospitality, maintenance, HR, and activities.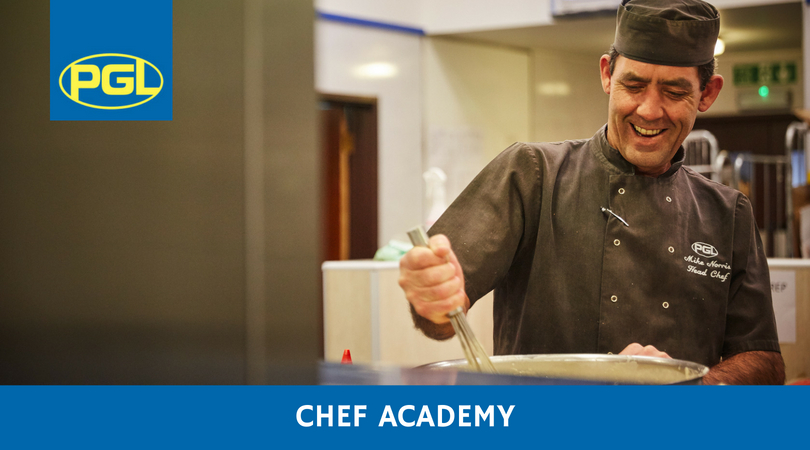 You can join us as a Catering Assistant and embark on a fantastic journey with the PGL Chef Academy. This is a fast track route to becoming one of PGL's chefs of tomorrow. In just 12 months you'll learn all the skills you need, as well as gaining vital experience, with our industry-leading training.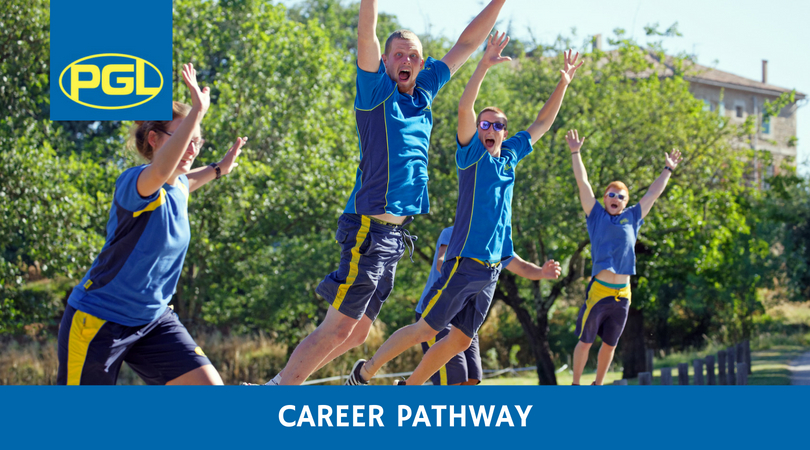 PGL's Career Pathway ensure that, regardless of what job role you join us in, you'll have the opportunity to climb the PGL ladder. Ambitious? So are we! As a result of the success of our Career Pathway, the majority of PGL's Senior job roles are filled by internal candidates, and you'll have the option to progress and apply for these roles.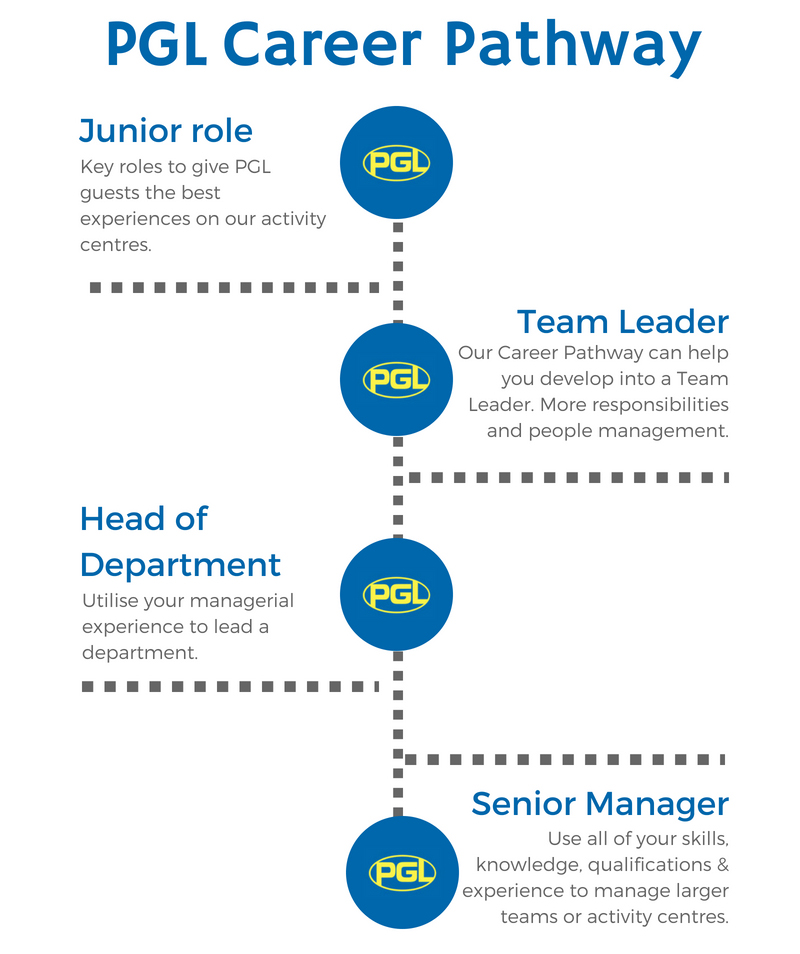 Apply today...
Our recruitment is year-round and ongoing, so find your job role and apply now!
Job Search

Get in Touch
Call us on 033 33 212 123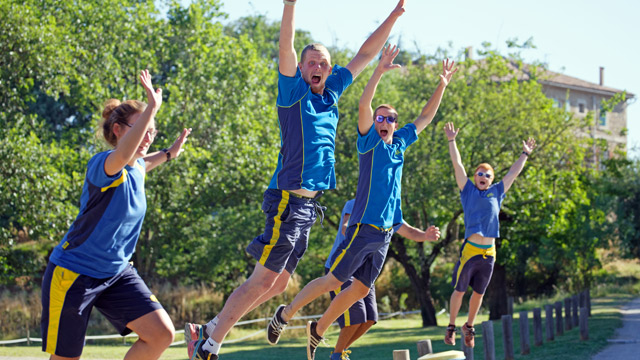 Key PGL Facts
Need more convincing to apply? Surely not, but if so – here are a few 'must know' key facts:
we employ over 3,000 people every year
over 400,000 guests visit a PGL centre every year
we are experienced! We have been providing activity holidays since 1957, more than 60 years!
we have the most competitive staff package
we are the employer of choice within the outdoor activity industry!
Connect with us
Stay up to date with PGL job opportunities.