PGL Careers Open Days
Come and meet us!
What are they?
When and where are they?
All of our Open Days for 2019 have now been held, but we can still accommodate you at one of our Centre Show Arounds. Contact us here to arrange a visit.
On the day...
How to book your place...
All you've got to do to register your place at the Open Day is call: 0333 3212 123. Alternatively, email your details, including your name, the roles you're interested in, if you're bringing anyone with you to recruitment@pgl.co.uk.
Can't make an open day? No problem...
If you are unable to attend one of our Open Days, but would still like to take a look around a PGL centre, we can arrange for you to attend one of our Centre Show Arounds. These are a great opportunity for you to meet the centre team and familiarise yourself with before you start working for us.
Contact us here for more information.
Job Search

Get in Touch
Call us on 033 33 212 123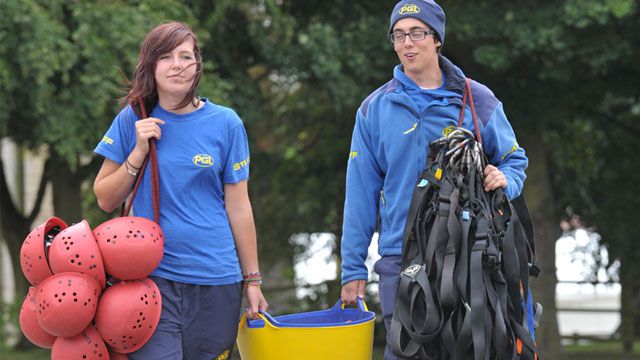 Key PGL Facts
Need more convincing to apply? Surely not, but if so – here are a few 'must know' key facts:
we employ over 3,000 people every year
over 400,000 guests visit a PGL centre every year
we are experienced! We have been providing activity holidays since 1957, more than 60 years!
we have the most competitive staff package
we are the employer of choice within the outdoor activity industry!
Connect with us
Stay up to date with PGL job opportunities.