Jobs in the Senior Team at PGL
We believe in developing the best team to achieve our goals which creates plenty of opportunities for career progression.
The majority of our senior staff have worked their way up from junior roles and built their career with PGL. We're committed to the ongoing personal and professional development of our staff team. From in-house training courses to nationally-recognised apprenticeships that are yours for life, we offer a comprehensive range of opportunities that are offered to our staff team members free of charge on the proviso that you complete your contract of employment with us.
Our commitment to the development of our staff team means that many people start their career with PGL and are able quickly progress through to senior positions. Senior positions are available in all of our teams and provide fantastic career progression opportunities and even more transferable skills to add to your CV.
Choose a department within the Senior Team:
Job Search

Get in Touch
Call us on 033 33 212 123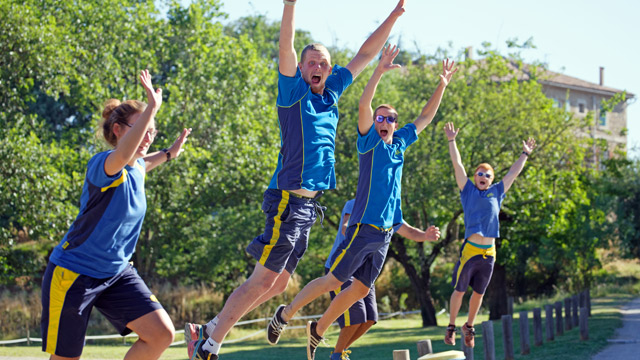 Key PGL Facts
Need more convincing to apply? Surely not, but if so – here are a few 'must know' key facts:
we employ over 3,000 people every year
over 400,000 guests visit a PGL centre every year
we are experienced! We have been providing activity holidays since 1957, more than 60 years!
we have the most competitive staff package
we are the employer of choice within the outdoor activity industry!
Connect with us
Stay up to date with PGL job opportunities.