Apprenticeships
Learn all about the outdoor industry from one of the most successful outdoor residential education providers in the world – and earn good money at the same time. Our Outdoor Activity Instructor Apprenticeship (Level 3) programme takes 14 months to complete. We also offer the Hospitality Team Member (Food Production) Apprenticeship (Level 3) or a Management Apprenticeship (Level 3) for those keen to progress in other roles. All PGL's Apprenticeships are nationally recognised qualifications, equivalent to two 'A' level passes. You'll gain practical work experience and learn new skills that will last you a lifetime. These include planning and organisation, facilitation and reviewing, communication, confidence when dealing with customers, and safety management.
PGL is the largest provider of outdoor instructor qualifications in the UK and has been successfully delivering apprenticeships for over 20 years.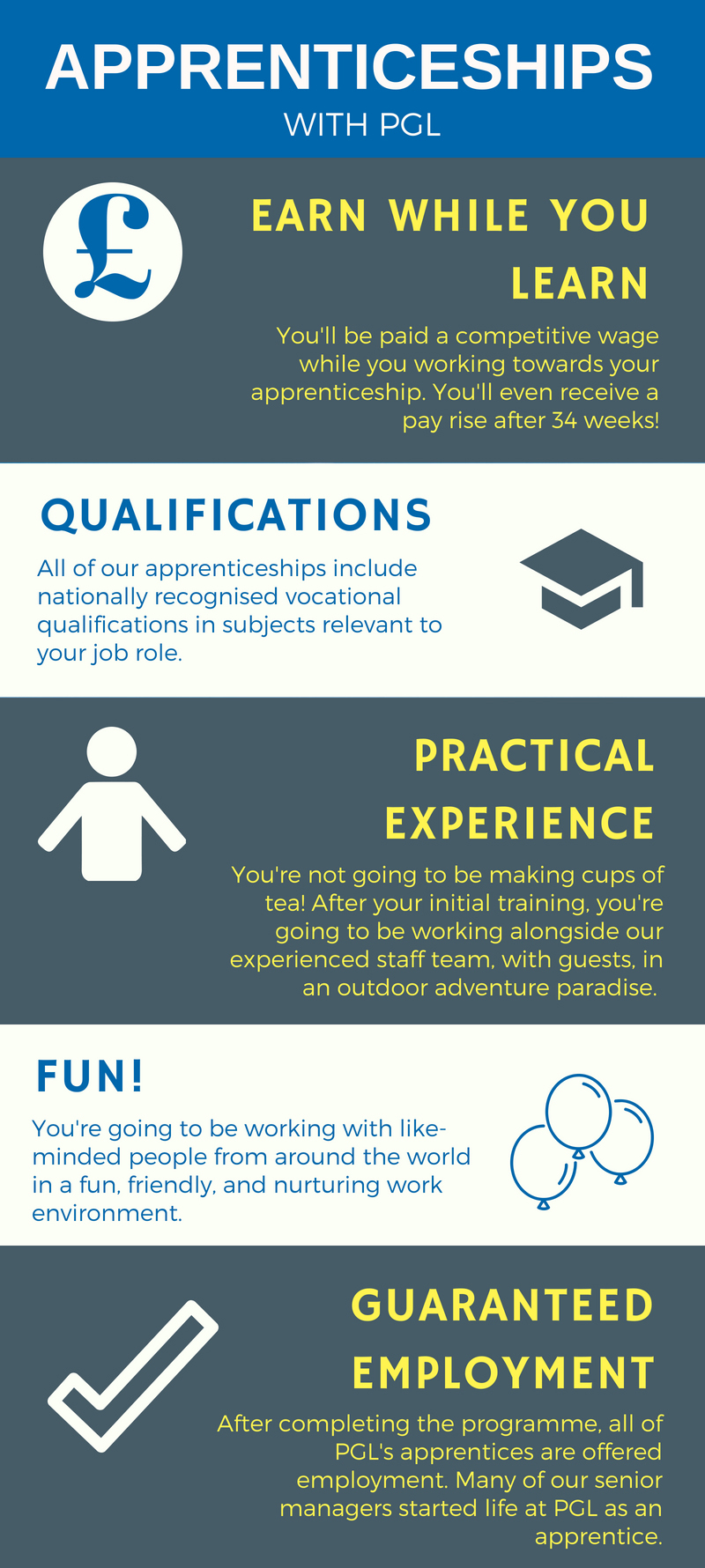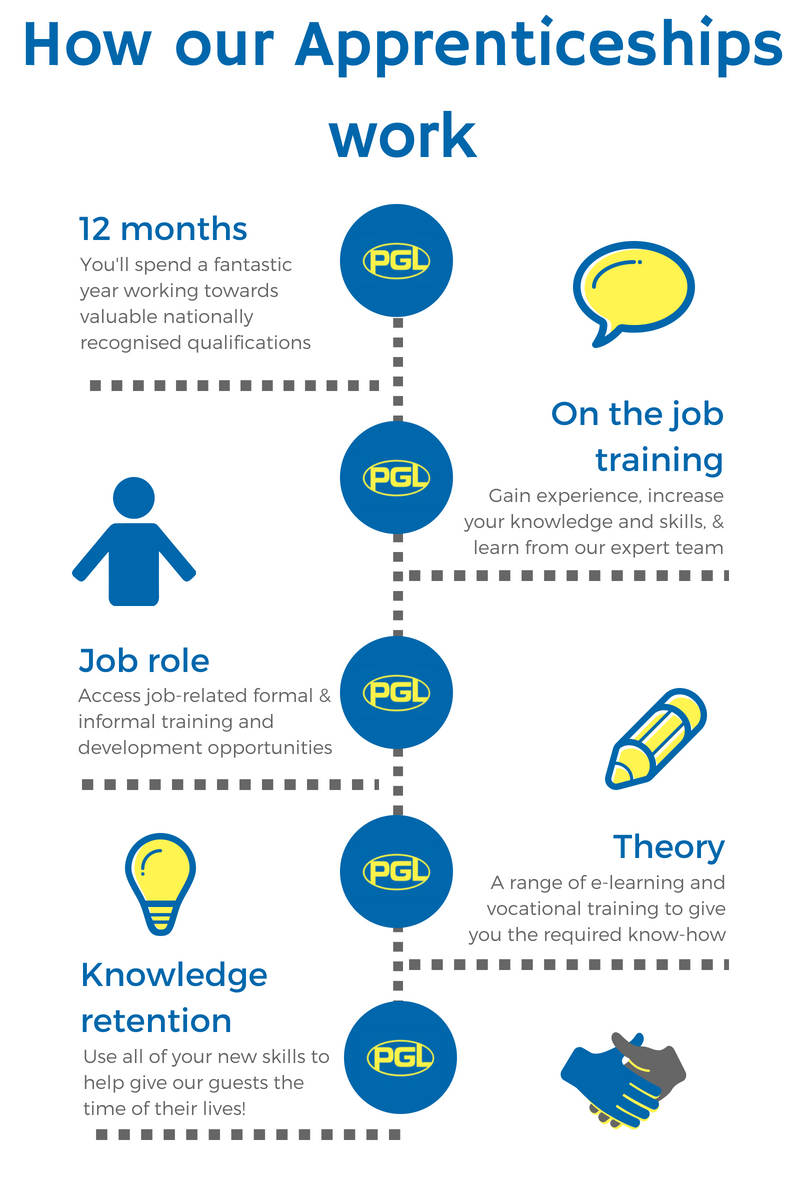 PGL is committed to ensuring our programmes are accessible and suitable for all. As a fair and responsible employer our Complaints and Appeals Policy is in place should you have any feedback during your Apprenticeship.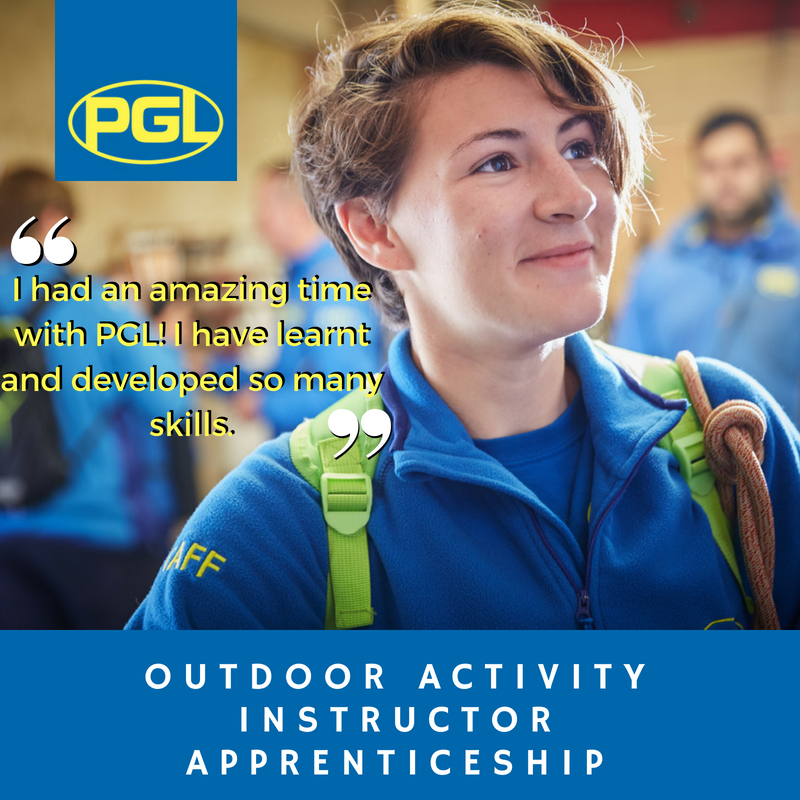 Love the outdoors? This is the apprenticeship for you! If you've got enthusiasm and energy, an Outdoor Activity Instructor Apprenticeship with PGL will give you everything else you need to start a fantastic career in the outdoors.
Roles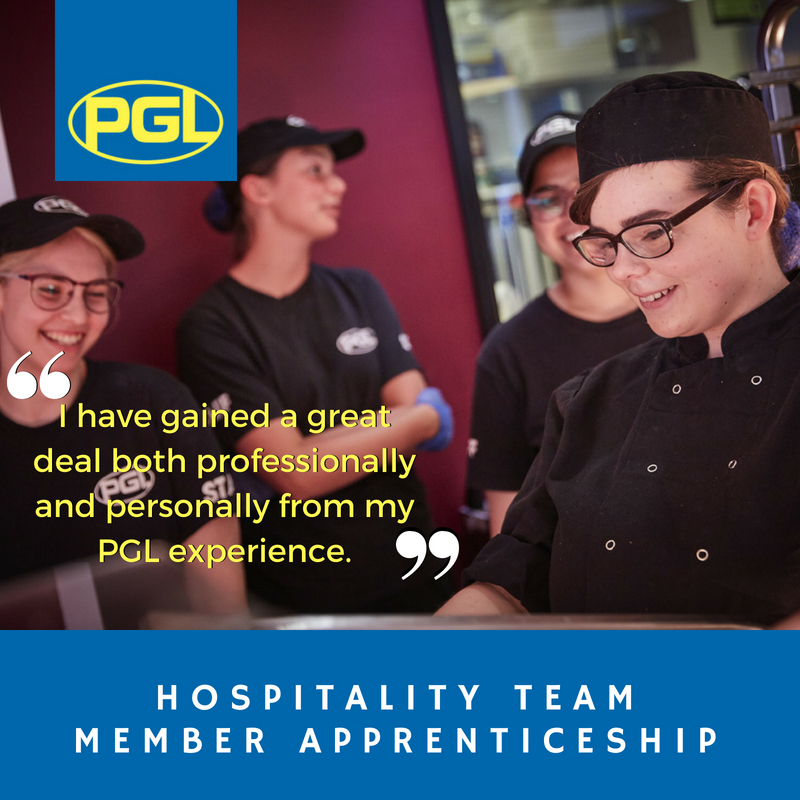 At PGL, we delight our guests at every step of their PGL adventure. A Hospitality Team Member (Food Production) Apprenticeship with PGL will provide you with the knowledge, skills and experience to take on an Assistant Chef or Chef role, where you can make a real difference and gain fantastic hospitality industry insight.
Roles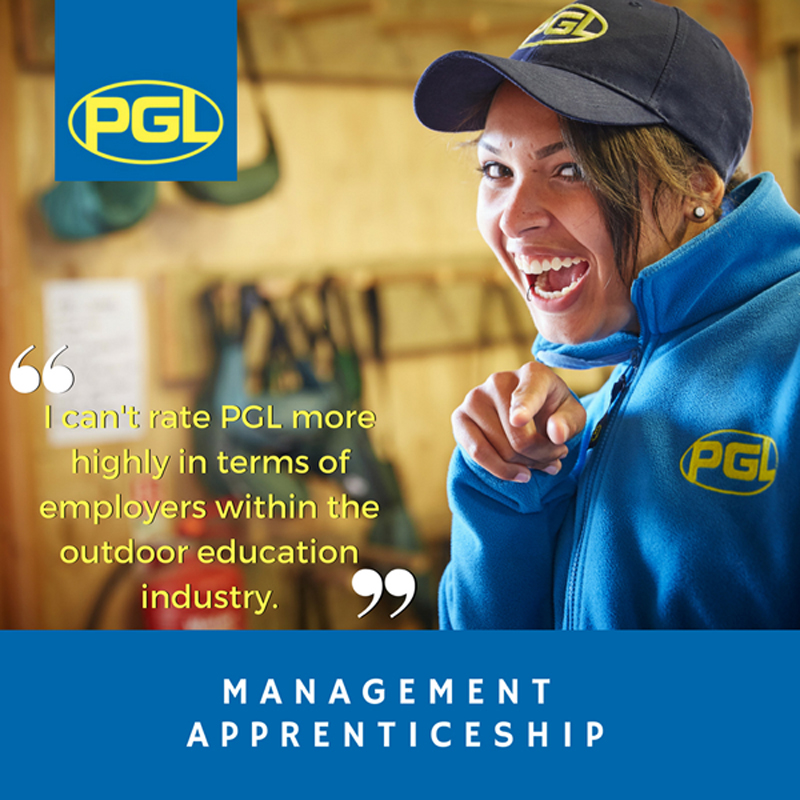 Our Team Leaders, Supervisors and Managers are integral to PGL's ongoing success. The Team Leader/Supervisor Apprenticeship is an exciting learning experience which will develop your leadership and management skills so that you and your team can deliver a fantastic guest experience.
Roles

There's more...

During our latest inspection, we were rated as Good overall by Ofsted, and Outstanding with regards to 'Outcomes for Learners' and our 'Safeguarding'.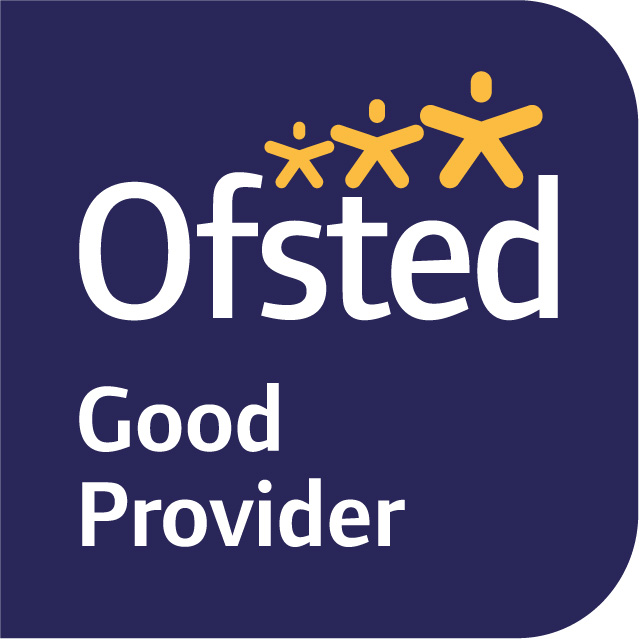 We work with all of the UK's major activity National Governing Bodies to enable you to gain both personal competency and coaching qualifications at all levels through our on-going staff development programme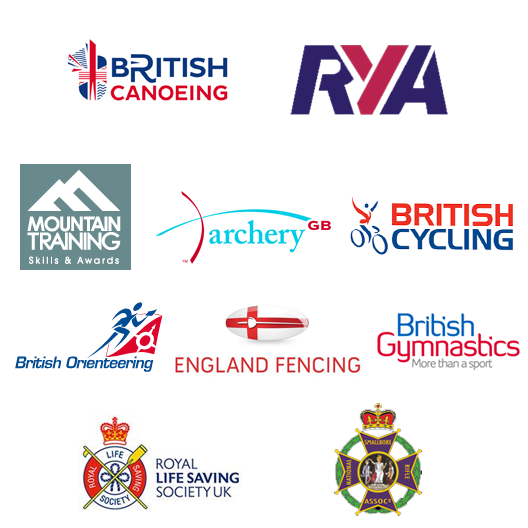 Once you've joined PGL you can make the most of our Progression Pathway in order to develop your career. Training courses and programmes, management opportunities, qualifications, and progression in your job role are all available to our staff. To find out more visit our Careers page.

Apply today...
Our apprentice recruitment is year-round and ongoing, so find your job role and apply now!
Job Search

Get in Touch
Call us on 033 33 212 123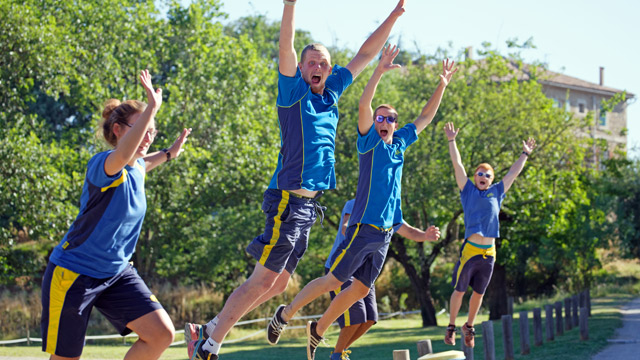 Key PGL Facts
Need more convincing to apply? Surely not, but if so – here are a few 'must know' key facts:
we employ over 3,000 people every year
over 400,000 guests visit a PGL centre every year
we are experienced! We have been providing activity holidays since 1957, more than 60 years!
we have the most competitive staff package
we are the employer of choice within the outdoor activity industry!
Connect with us
Stay up to date with PGL job opportunities.