Jeff Brazier x PGL
Getting families outside again this summer
Welcome to PGL Family Adventures
We're delighted to be working with well-loved TV presenter + celebrity dad Jeff Brazier who is helping us raise awareness of the benefits of doing outdoor adventure activities together as a family.
Affectionately known by school children for over 60-years as 'Parents Get Lost', we know the life skills a PGL trip teaches kids – from resilience, confidence building and social skills. We recently carried out a piece of research with families which revealed 60% of parents said lockdown made them realise they were not spending enough time with their children. As such, 7 in 10 working parents (71%) say they have or will make changes to their work life – such as working more flexibly, working from home or reducing working hours – in order to spend more time with them in future.
Check out our full research piece in collaboration with Jeff here.
PGL is now welcoming 'the grown-ups' on its adventure holidays, so what better way to spend time together than on one of our outdoor family adventure holidays, where you'll create fantastic memories together as a family. It is all about parents getting involved in their kids' adventures – not just hearing about them when they get back!
Book for this summer now
We still have availability on summer staycations across our 10 UK centres.
Search + Book online here and get 20% off all remaining holidays this summer. Find out more about our special offer here.
Go on, let your kids show you the ropes!
Plus you can book with confidence using our early booking Covid-19 promise - full details available here.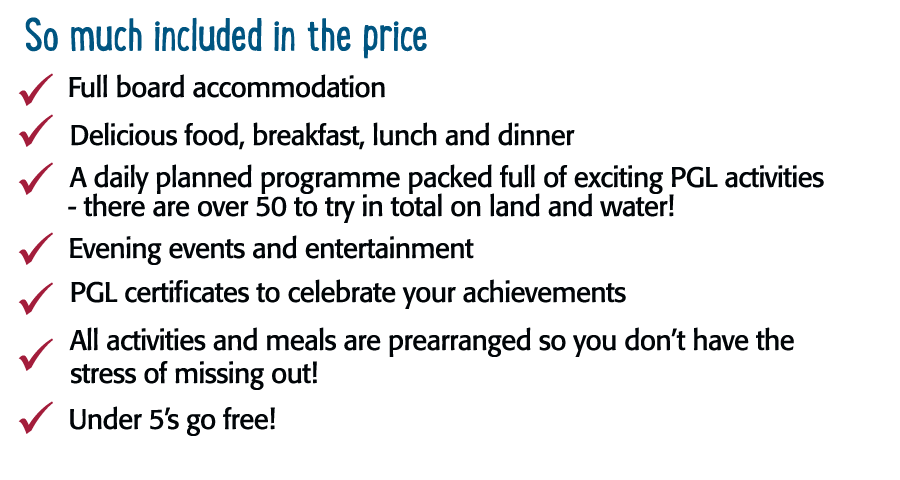 Looking for something different? Check out our family activity days available throughout summer at a selection of our UK centres.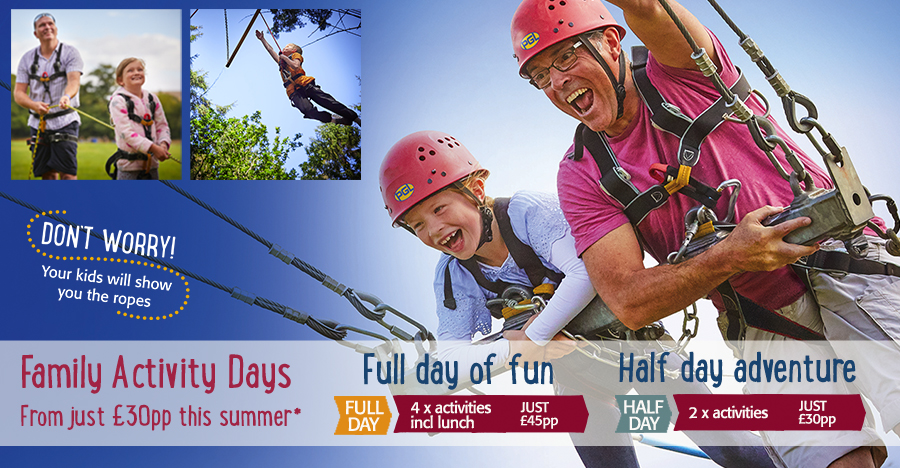 Check us out on Instagram
Follow us on Facebook