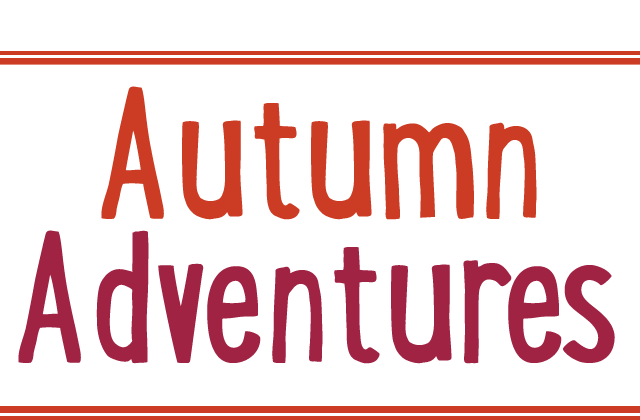 Your next family break is just around the corner
Check out our current Autumn offers below, then search and book your perfect break online today!
Don't forget to add the offer code at checkout to make sure your discounts are applied.
20% off all UK family breaks this Autumn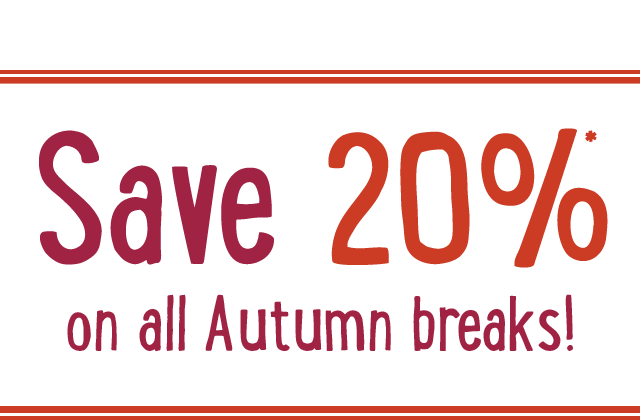 Take back your family time!
Ideal for families and friendship groups alike, whether it's just you and the kids - or if you're bringing the whole clan, including grandparents too! There really is something for everyone.
Stay (and play) for 1, 2 or 4 nights at a great selection of our purpose built activity centres located across the UK and save 20% this September and October!
Included in every PGL adventure...
Action-packed schedule with land, water and ropes activities all pre-arranged and organised for you
Comfortable family accommodation
New and improved menus across breakfast, lunch and dinner
Access to our on-site bars, lounges and shop
Evening entertainment, new free time activities and endless fun!
Under 5's always go free!
Save 20% on your booking. Quote offer code: SAVE20
Term time weekend escapes - now from just £79pp!
October half term adventures - now from just £127pp!
Want to just pop in for the day? Family Activity Days also available at just £45pp. Click here to find out more.
T&Cs apply, please see below for further details.
20% off at PGL Dalguise this Autumn - a hidden Scottish gem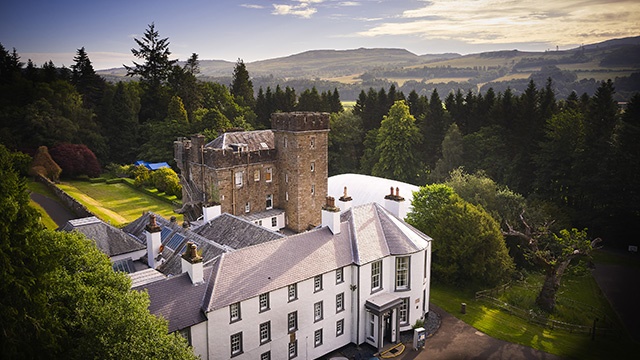 Nestled in the Perthshire hills, and jam-packed full of great PGL activities, it's the perfect base for a family break this Autumn.
Situated just over an hour from both Glasgow + Edinburgh airports, a 2 night term-time or 4 night October half term family adventure stay to our beautiful 18th century Scottish Manor House is sure to beat the back-to-school blues!
We've even introduced NEW English October half term dates available for the very first time this Autumn. Search and book online here.
Plus, you can book with confidence using our early booking Covid-19 promise - full details available here.
Find out more about PGL Dalguise here.
Quote offer code SCOT20 for your savings to be automatically applied at checkout.
Included in your break are all activities, meals and accommodation - which we've been adding some extra touches to over lockdown.
Book by 8th October 2021.
T&Cs apply, please see below.
What makes PGL Dalguise so special?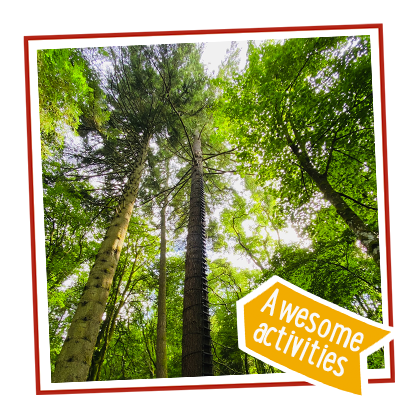 Located in the heart of Perthshire's beautiful 'Big Tree Country', PGL Dalguise is "our best kept secret", situated amongst 68 acres of unspoilt woodland, overlooking the stunning River Tay. You'll feel like you're away from the hustle + bustle as soon as you arrive!
Families stay together in their 'own little piece of paradise' in our listed-stone built lodge, nestled amongst the Craigvinean Forest, originally the Stable Block for the Manor House. The vibe is small and friendly, with families often joining together to meet, chat and play table-tennis, badminton, giant jenga and ball games in their free time
Unique activities to Dalguise include our "Forest Burn Walk", our "Sensory Trail" which takes you through the Western Hemlock Forest exploring the sites + sounds of one of the oldest managed forests in Scotland. You'll also get to conquer the highest "tree climb" activity PGL has to offer!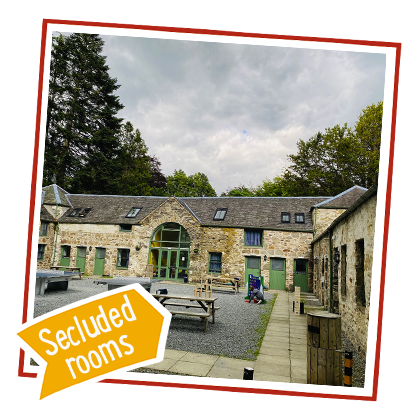 Did you know?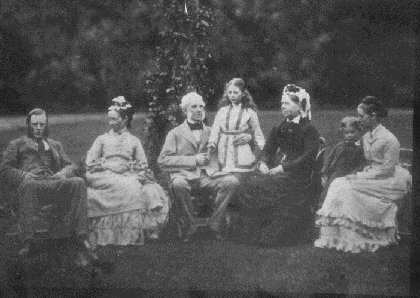 From the age of four, Beatrix Potter stayed at Dalguise every summer with her family and it was here that inspired her first book, The Tale of Peter Rabbit!
Come and experience the tale for yourself!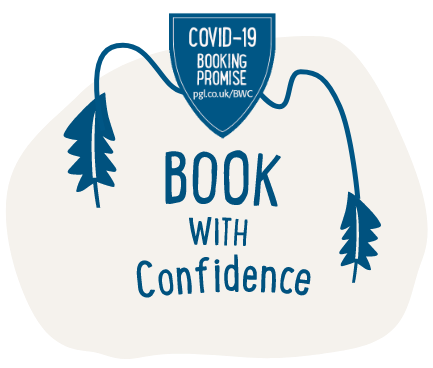 To ensure that you feel reassured, safe and secure before and during your holiday with us we are pleased to be able to offer you a Covid-19 booking promise on any Family Adventure booking.
Our Covid-19 booking promise means that if, within the 14 days prior to travel, your family cannot travel due to COVID illness or restrictions, we will make alternative arrangements for your holiday or refund the monies paid.
Our guarantee will apply in the event of:
A national or local lockdown (in your locality or the PGL centre you have booked) that prevents you attending your holiday.
Self-isolation, as dictated by government guidance, where you or a member of your family is symptomatic, is diagnosed, or if you are required to isolate by track and trace.
We will guarantee that:
If a local lockdown is in effect at the centre you have booked, we will firstly work with you to move your booking to another PGL centre, (at no extra cost)
If a change of centre is not a viable option, then we will look to amend your travel dates to a suitable, agreed alternative on a future date (at no extra cost)
If we are not able to arrive at a suitable alternative arrangement, then we will refund all monies paid for your holiday
See full details of our Covid-19 early booking promise here.
We are continuously monitoring government guidance and our centres have full and up to date Covid-19 risk assessments and procedures – full details of which can be found here.
Book now!
Our Family Adventures are now available to book online! Find your perfect holiday by clicking the link below, then just make sure you input the offer code above at checkout!
Got a question? No problem, our friendly customer team are on hand to help, there's not much they don't know about our holidays! Call us on:
To view our latest opening times please click here.
Email: holidays@pgl.co.uk
*Terms and Conditions: All offers are subject to availability. Full payment due at time of booking. Bookings are non transferrable and discounts may not be added retrospectively or combined with any other offer. Bookings are subject to the general terms and conditions which can be found online. Special offer closing date is as shown above. Family Activity Days are not included in the Autumn discounts. From prices based on the lowest priced discounted child space available during the period advertised, staying in a family room.
Shortcuts
Family Room Types
Family Room
Our 'Family Rooms' contain either 4 or 6 bunk beds and the majority are en suite.
Family Room plus
Designed for families of up to 4 who wish to stay in the same room together, but with separate single beds for the adults. These rooms also benefit from an en suite.
Adult and Child Rooms
Your family will share two adjacent en suite rooms - the adult rooms have 2 single beds and the child rooms have 2 sets of bunk beds.
Please note, there might be slight variations between our centres. Please call a Holiday Consultant on 0333 321 2114 for more information.