Summer 2021 adventures are waiting
There's no better time than now to get a date in the diary for your next summer adventure - and with our May half term and summer holidays now starting from just £139pp, what are you waiting for?!
From 2 night weekend breaks to a full week of action-packed fun, there's a holiday for everyone. Plus May half term and summer 2021 also boast our best ever family centre line up!
Book with confidence using our early booking Covid-19 promise - full details available here.
Find out more about our Covid-19 safe and secure measures here.
Book today and grab your 2021 summer adventure at our amazing January prices!
Closing date 26th April 2021.
Looking for something different? Check out our term-time weekends or family activity days instead!
2 night family breaks - now from only £139 per person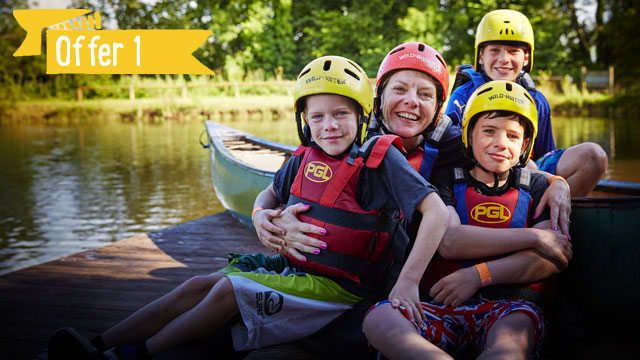 Squeeze in a 2 night adventure this May or summer! Great if you have commitments during the week but still want to get away from it all. With all activities, meals and accommodation included, there's nothing else for you to do but have fun!
Offer code: SUM139
View dates and prices for your selected centre below:
4 night family breaks - now from only £309 per person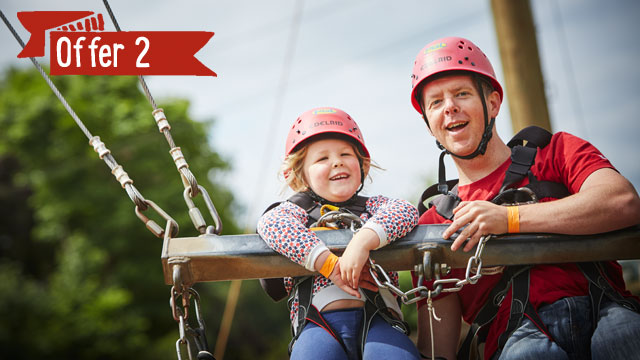 Our 4 night weekday breaks are fantastic for those who like to keep their weekends free, or have prior commitments. Arrive on the Monday for 5 days/4 nights of jam-packed family fun - and be back in time for a relaxed weekend before returning to school!
Offer code: SUM309
View dates and prices for your selected centre below:
7 night family holidays - now only £409 per person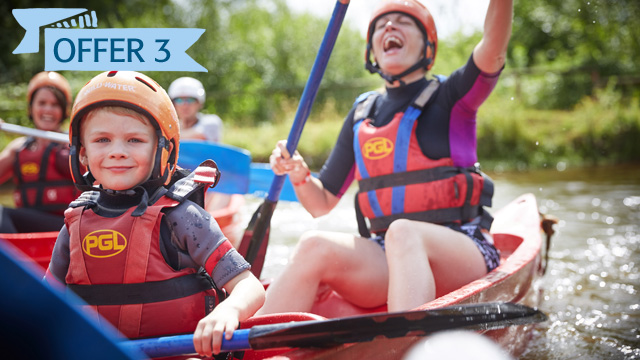 Get the most out of your PGL holiday! 7 nights enables you to fit in the most activities - at the majority of our centres this means trying almost everything on offer! Plus spend more time with the great families you're sure to meet.
Offer code: SUM409
View dates and prices for your selected centre below: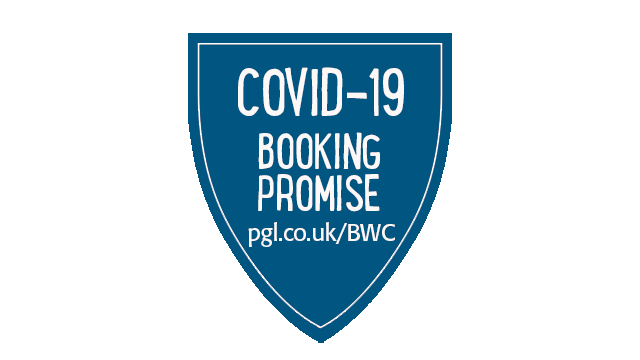 To ensure that you feel reassured, safe and secure before and during your holiday with us we are pleased to be able to offer you a Covid-19 booking promise on any Family Adventure booked for 2021 prior to the 26th April 2021.
Our Covid-19 booking promise means that if, within the 14 days prior to travel, your family cannot travel due to COVID illness or restrictions, we will make alternative arrangements for your holiday or refund the monies paid.
Our guarantee will apply in the event of:
A national or local lockdown (in your locality or the PGL centre you have booked) that prevents you attending your holiday.
Self-isolation, as dictated by government guidance, where you or a member of your family is symptomatic, is diagnosed, or if you are required to isolate by track and trace.
We will guarantee that:
If a local lockdown is in effect at the centre you have booked, we will firstly work with you to move your booking to another PGL centre, (at no extra cost)
If a change of centre is not a viable option, then we will look to amend your travel dates to a suitable, agreed alternative on a future date (at no extra cost)
If we are not able to arrive at a suitable alternative arrangement, then we will refund all monies paid for your holiday
See full details of our Covid-19 early booking promise here.
We are continuously monitoring government guidance and our centres have full and up to date Covid-19 risk assessments and procedures – full details of which can be found here.
Book now!
*Terms and Conditions: All offers are subject to availability. Deposit must be paid at time of booking, with the remaining balance due 12 weeks prior to your departure, details can be found here. Special offer prices are only available on the specific dates shown in the tables. Under occupancy and adult and child room pricing and supplements may apply. Bookings are non transferable and discounts may not be applied retrospectively or combined with any other offer. Bookings are subject to the terms and conditions as found online. Previous prices shown are representative of 2021 Family Adventure brochure prices, which can be found on individual family centre pages online. All offers end 26th April 2021.
Shortcuts
Family Room Types
Family Room
Our 'Family Rooms' contain either 4 or 6 bunk beds and the majority are en suite.
Family Room plus
Designed for families of up to 4 who wish to stay in the same room together, but with separate single beds for the adults. These rooms also benefit from an en suite.
Adult and Child Rooms
Your family will share two adjacent en suite rooms - the adult rooms have 2 single beds and the child rooms have 2 sets of bunk beds.
Please note, there might be slight variations between our centres. Please call a Holiday Consultant on 0333 321 2114 for more information.