Outdoor Adventure
for Brigades and Cadets
Achieving success in the great outdoors.
An outdoor adventure experience with PGL is packed full of thrilling activities on land and water: whether you're in the UK or in France, there are plenty of opportunities for your group to try something new. Increased confidence, better teamwork, improved motivation - these are just some of the benefits an outdoor adventure course will bring to your young people, as they challenge themselves and support each other as a team.
From the river, to the tree-top trapeze, each activity is different and our experienced instructors help your group get the most from their experience, building the memories of success that last a lifetime. Your dedicated 'Groupie' looks after you during your time away and makes sure you have everything you need for an enjoyable stay.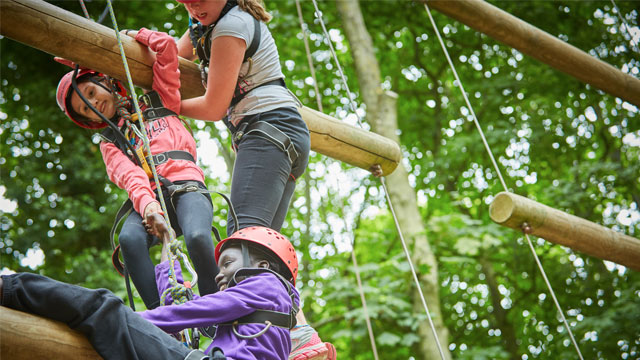 Enjoy a packed itinerary of thrilling adventure activities on land and on water with your brigades or cadets It's a weekend that's sure to delight and inspire everyone.

Get in Touch
Call us on 0333 321 2116