LOVE TO LEARN
COOK'S ACADEMY
Cook up a storm on your PGL holiday!
Six half days of cookery school + six half days of multi activity
Whether you want to learn the basics or brush up on your cooking skills - this holiday will teach you how to cook a variety of fantastic dishes!
What's it all about?
Come along and learn how to cook with a top chef! Whether you've never cooked before or are a bit of a pro, this holiday will have you cooking a variety of tasty dishes and treats. What's more, you'll get your very own recipe book containing everything you've learnt and will be able to take a dish home to impress your friends and family.
What will I learn?
You'll begin by learning the essentials – how to prepare the kitchen and your workspace as well as how to use a range of cooking equipment. You'll also be given your own set of equipment to work with during your time with us. With our chef's help and guidance, you'll go on to prepare and cook a variety of popular and tasty meals, including starters, mains and desserts.
What will I be cooking?
Your Cook's Academy holiday will cover a different theme everyday so that you experience cooking a variety of dishes from different cultures mixed in with a few favourites! The daily themes include Italian, Japanese, Spanish and Moroccan. Then there is the hugely popular Chocolate Sensations day and the delicious Bakery Day!
All the recipes that you'll be following will be given to you in your own recipe book that you can take home at the end of your holiday.
Can I do other activities as well?
Yes, every day you'll also enjoy a half day of exciting activities from our multi activity programme.
Do I need any experience?
No, our professional chef will pass on their knowledge so you can develop from any level of experience.
Do I need any specialist equipment?
No, we will provide you with a full range of cooking equipment.
Every day is different
We offer over 40 different activities across all our centres and we pack in as many as possible on every PGL Adventure Holiday. Please note that not all activities are available at all centres; please see the specific centre pages for more information.
Evening activities
The fun doesn't stop there! We also include fun-packed evening entertainment programmes at all our centres, every day, all year round, whichever holiday you choose.
Select an activity for a full description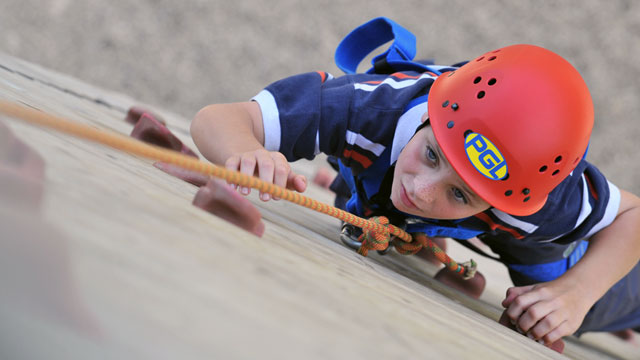 Sample day on Cooks Academy
Schedule
Activity
Breakfast
Off to the dining room with the rest of your group to fuel up for the day, you'll need plenty of energy to keep you going. Breakfast includes cereals, toast, yogurts, porridge, and cooked breakfast – you choose!
Don't forget to refill your drinks bottle before you head off to your first activity!
Morning Activities
Half day Cookery School
Lunch
Worked up an appetite? Great – it's time to replenish your energy stores with the dining room. If you have energy to spare after lunch your Group Leader will always be ready for a quick kickabout with a ball or you could relax and chat with your new friends.
Afternoon Activities
High Ropes and Trapeze
Dinner
Time to eat again – a different menu each day (and did we mention, often evening meals come with a hot pudding too – or you can stick with fruit if you prefer).
Evening Ents
Talent shows, campfires, quizzes and much more – your evening entertainment programme gives you the chance to get together with everyone else in your age group and have some laughs.
Bedtime
Bedtime. The younger ones go first whilst older groups have time to chill out and chat or watch a DVD. Then it's lights out and time to sleep ready to do it all over again tomorrow!
Please note this is a sample itinerary for illustrative purposes only. Itineraries will be planned by the centre shortly before your arrival.
Search for Holidays
It has never been easier for your child to experience a PGL Adventure Holiday. Select the options below to find the perfect fit for you and your child:
Please select at least one child's age in order to search. You can select multiple ages if you are searching for more than one child. Your search results will only display holidays for the ages selected.
We will search for departures 7 days either side of the day specified. If we can find no results we find the nearest available dates within 10 weeks either side of the day specified. PGL Adventure Holidays operate during the school holiday periods, please note that dates and holidays may vary at each centre. - February half term - Skiing and Snowboarding in February half term - Easter - May half term - July and August summer holidays - October half term
Shortcuts