LOVE TO LEARN
LEARNER DRIVER
Learn to drive a car before your 17th birthday!
Six half days of driving skills and theory + six half days of multi activity
Want to be able to drive a car before you're old enough to drive on the roads?
What's it all about?
Want to be able to drive a car before you're old enough to drive on the roads? Our Learner Driver holiday means that when it comes to having lessons you'll be well ahead of the crowd.
What do I learn?
We'll take you to a location off the public roads (by coach), where you'll experience 30 minutes of driving each day as well as theory and other practical sessions. By the end of the week you will be able to start and stop smoothly, use the clutch, steer through a slalom course, do hill starts, three-point turns, reverse, park and more. You'll learn how to take the theory test, check your vehicle is roadworthy, and understand about car insurance and what to do in an accident.
What are the cars like?
We use a variety of modern, dual control cars, exactly the same as you would use for normal lessons.
Can I take my test?
You can't take your test at PGL but you will get a course folder and driving performance report so that when you do have your first lesson you'll have a head start!
Can I do other activities as well?
Yes – each day there is also half a day of activities from our brilliant multi activity programme and different evening entertainment every day, so you can also pack in loads of other new experiences with your friends.
Every day is different
We offer over 40 different activities across all our centres and we pack in as many as possible on every PGL Adventure Holiday so you can have loads of new experiences! Please note that not all activities are available at all centres; please see the specific centre pages for more information.
Evening activities
The fun doesn't stop there! We also include fun-packed evening entertainment programmes at all our centres, every day, all year round, whichever holiday you choose.
Select an activity for a full description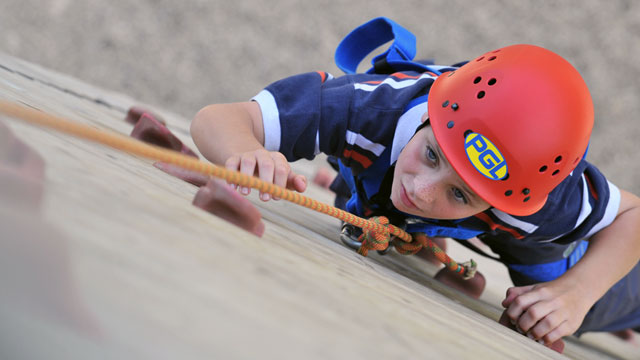 Sample day on Learner Driver
Schedule
Activity
Breakfast
Off to the dining room with the rest of your group to fuel up for the day, you'll need plenty of energy to keep you going. Breakfast includes cereals, toast, yogurts, porridge, and cooked breakfast – you choose!
Don't forget to refill your drinks bottle before you head off to your first activity
Morning Activities
Half day of Driving Skills and Theory
Lunch
Worked up an appetite? Great – it's time to replenish your energy stores with the dining room. If you have energy to spare after lunch your Group Leader will always be ready for a quick kickabout with a ball or you could relax and chat with your new friends.
Afternoon Activities
Aeroball and Zip Wire
Dinner
Time to eat again – a different menu each day (and did we mention, often evening meals come with a hot pudding too – or you can stick with fruit if you prefer).
Evening Ents
Talent shows, campfires, quizzes and much more – your evening entertainment programme gives you the chance to get together with everyone else in your age group and have some laughs.
Bedtime
Bedtime. The younger ones go first whilst older groups have time to chill out and chat or watch a DVD. Then it's lights out and time to sleep ready to do it all over again tomorrow!
Please note this is a sample itinerary for illustrative purposes only. Itineraries will be planned by the centre shortly before your arrival.
Search for Holidays
It has never been easier for your child to experience a PGL Adventure Holiday. Select the options below to find the perfect fit for you and your child:
Please select at least one child's age in order to search. You can select multiple ages if you are searching for more than one child. Your search results will only display holidays for the ages selected.
We will search for departures 7 days either side of the day specified. If we can find no results we find the nearest available dates within 10 weeks either side of the day specified. PGL Adventure Holidays operate during the school holiday periods, please note that dates and holidays may vary at each centre. - February half term - Skiing and Snowboarding in February half term - Easter - May half term - July and August summer holidays - October half term
Shortcuts