PARENTS
PAY WITH CHILDCARE VOUCHERS
Great news - PGL accept childcare vouchers for children travelling to us unaccompanied!
Looking for the Tax Free Childcare Scheme instead? click here
Currently you can use childcare vouchers as part or full payment when booking your children on PGL Adventure Holidays at our centres listed below. Please note childcare vouchers may not be used for Schools, Groups or Family Holidays.
Please note that if you wish to make your payment by Childcare Vouchers, you need to inform us at the time of booking. Once payment has been made by other means we are unable to retrospectively apply Childcare Vouchers and refund any payments that have already been processed.
OFSTED Registration
In order to accept childcare vouchers we are required to register with and be inspected by, OFSTED at any English centre at which we wish to accept childcare vouchers as payment. PGL is therefore only able to operate with Childcare Voucher schemes at the English centres listed below at present. This is under constant review and is subject to the differing regulations applied in Scotland and Wales since devolution.
Please note, the Ofsted numbers for our registered centres are:
EY554514 Bawdsey Manor
EY387608 Beam House
EY387602 Boreatton Park
2691399 Ford Castle
EY412289 Liddington
EY387611 Little Canada
EY395219 Marchants Hill
EY2736974 Newby Wiske Hall
EY387610 Osmington Bay
EY412645 Windmill Hill
EY387613 Winmarleigh Hall
By registering with OFSTED, PGL agrees to OFSTED inspection and regulation under the terms of the Childcare Register, details of which can be obtained through OFSTED at:
Piccadilly Gate
Store Street
Manchester
M1 2WD
TEL: 0300 123 1231 or visit www.ofsted.gov.uk
Parents can view inspection reports and details on our centres held by OFSTED at their website: www.ofsted.gov.uk.
Find details for the most popular childcare providers here.
If you are interested in using your childcare vouchers on a PGL holiday and would like more information please contact us on 0333 321 2114.
Click here for more information from some of the UK's main childcare voucher providers:
Search for Holidays
It has never been easier for your child to experience a PGL Adventure Holiday. Select the options below to find the perfect fit for you and your child:
Please select at least one child's age in order to search. You can select multiple ages if you are searching for more than one child. Your search results will only display holidays for the ages selected.
We will search for departures 7 days either side of the day specified. If we can find no results we find the nearest available dates within 10 weeks either side of the day specified. PGL Adventure Holidays operate during the school holiday periods, please note that dates and holidays may vary at each centre. - February half term - Skiing and Snowboarding in February half term - Easter - May half term - July and August summer holidays - October half term

Get in touch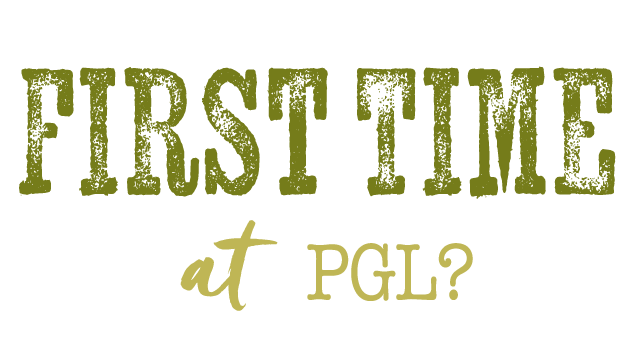 We've got just the thing, with these specially designed holidays.
Shortcuts