PARENTS
PAY USING THE TAX-FREE CHILDCARE SCHEME
Great news - PGL accept payments from the new Tax-Free Childcare Scheme
Looking for Childcare Vouchers instead? click here
We can accept full or part payments using the Government's new Tax Free Childcare Scheme when booking your children on PGL Adventure Holidays at our centres registered with OFSTED, based in England. These are subject to change.
Please note, the Ofsted numbers for our registered centres are:
EY554514 Bawdsey Manor
EY387608 Beam House
EY387602 Boreatton Park
2691399 Ford Castle
EY412289 Liddington
EY387611 Little Canada
EY395219 Marchants Hill
EY2736974 Newby Wiske Hall
EY387610 Osmington Bay
EY412645 Windmill Hill
EY387613 Winmarleigh Hall
Please note payments of this type cannot be used for Schools, Groups or Family Holidays.
If you use Childcare Vouchers rather than the Tax-Free Childcare scheme, please click here to be redirected to our childcare vouchers section.
What is Tax-Free Childcare?
Tax-Free Childcare is a government scheme to support working parents with childcare costs for under 12's (up to the 1 Sept following their 11th birthday) or under 17's for children who are disabled.
If eligible, you set up an online childcare account which you can use to pay your childcare provider directly. For every £8 you pay in, the government will pay in an extra £2. You can get up to £2,000 per child per year, or £4,000 for disabled children. You register for Tax Free Childcare at http://www.childcarechoices.gov.uk
You can use Tax-Free Childcare to pay for:
Registered childminders, nurseries and nannies
Registered after-school clubs and play schemes
Home care workers working for a registered home care agency.
You can book online or by phone, using Tax-Free Childcare. It's a straightforward process, not unlike paying someone you know via online banking, or via a secure bank transfer.
When you book online, you need to select the 'pay by Tax Free Childcare' on the payments screen at the end of the checkout process. This will reserve your holiday(s) without requiring a card payment and give you access to final instructions, displayed on the screen, to complete your Tax-Free Childcare purchase with us.
When you book by phone, one of our holiday consultants will guide you through the process.
Making a payment to us from your Tax-Free Childcare account
You can search for and select our eligible centres within your Tax-Free Childcare account, once you have registered for one at http://www.childcarechoices.gov.uk
You can then pay us directly through your Tax-Free Childcare account by using the relevant PGL centre details for the holidays(s) that you are booking. This is much like arranging to a payment or transfer via online banking. Payments to us will normally take three days to arrive in out account.
When you apply for Tax-Free Childcare, you'll be given a unique reference number for your child. You need to give this number to us as part of completing booking with us, so that we can match your payments to your child and confirm that your booking has been paid.
The reference is the first initial of the child's first name and the first three letters of their surname, followed by 5 numbers and then TFC. For example, the reference for John Smith would be JSMI78465TFC.
Search for Holidays
It has never been easier for your child to experience a PGL Adventure Holiday. Select the options below to find the perfect fit for you and your child:
Please select at least one child's age in order to search. You can select multiple ages if you are searching for more than one child. Your search results will only display holidays for the ages selected.
We will search for departures 7 days either side of the day specified. If we can find no results we find the nearest available dates within 10 weeks either side of the day specified. PGL Adventure Holidays operate during the school holiday periods, please note that dates and holidays may vary at each centre. - February half term - Skiing and Snowboarding in February half term - Easter - May half term - July and August summer holidays - October half term

Get in touch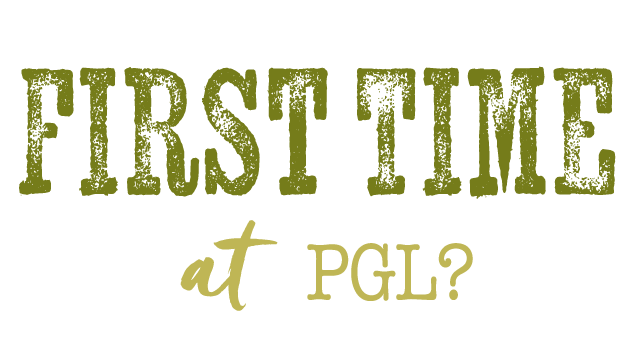 We've got just the thing, with these specially designed holidays.
Shortcuts