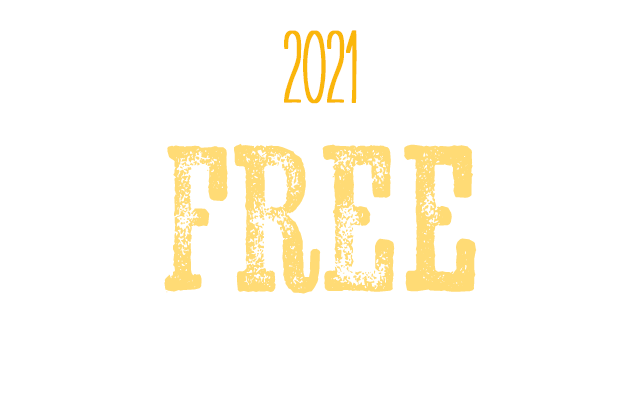 Want to get a future adventure in the diary?
Thank you so much for all your recent feedback and enthusiasm for what we do.
Due to the Covid-19 pandemic, we've all found ourselves in a very different world and, like you, we're still adapting on a daily basis to all those challenges. Check out our latest updates here.
We are still working on bringing our Adventure Holidays for 7-17 year olds back as soon as we can but have had lots of you asking if it is possible to book for 2021.
To enable those of you who wish to get a date in the diary for your child's next adventure to do so with confidence and security, we've launched our 2021 holidays online, with a handy 'reserve for free' option.
Secure your space for next year by following the instructions below, and then we'll be in contact on the 13th November with a further update on confirming your child's adventure for next year.
At the point where we ask you to convert your free reservation to a confirmed booking we will (as always!) make sure you have access to the best offers we have at that time and will give you the flexibility to make any changes to your reservation before asking for any payment and confirming it as a booking.
We hope that this allows us all to look ahead to a brighter 2021 and new adventures, friendships and memories - the magic that we know and love here at PGL.
We can't wait to welcome you soon!
How do I make a free reservation?
It's easy:
1. Use our website to check the current availability of the holidays you would like to reserve. There's loads to choose from!
2. Add your selected holiday/s to your basket online
3. When you get to the payment screen select the 'reserve for free' button (check out what to look for below!)
4. Your holiday will be reserved and show in your My PGL account
5. We will contact you on the 13th November 2020 to provide a further update in relation to your held reservation
6. At the point where we are able to confirm your holiday is ready to proceed to a full reservation we will provide you with some great offers to choose from, allow you to make any changes necessary and take any payments that would be due. If you wish you can also decide to cancel your free reservation at this point without any obligation.
How do I select the 'free reservation' payment option online?
On the final screen of your shopping basket select the 'Reserve for Free' button - as circled in red on the example screen shown below: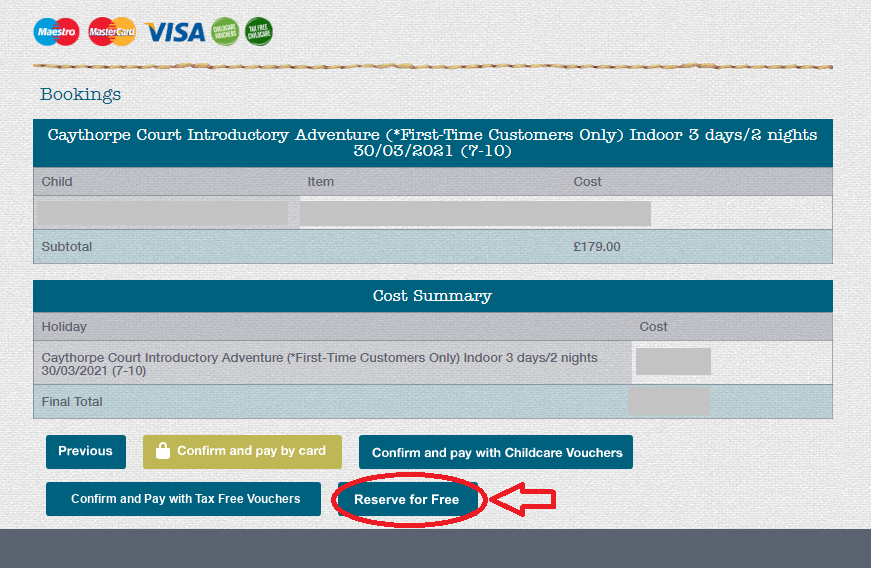 *Terms and conditions
Under our 'Free Reservation' option, you can reserve your 2021 holiday using our 'reserve for free' payment button option. We will provide an update on the status of your booking on the 13th November 2020. If you choose to convert your free reservation to a booking, by way of payment, at that point our normal brochure terms and conditions along with any specific additional terms and conditions that are in place where you have booked on one of our special offers (these will be listed alongside any such offers) will apply. We reserve the right to limit the number of bookings and holidays reserved for any one person at child at our discretion, in the interests of fairness and ensuring availability for as many customers as we can. Free reservation option valid until 13th November 2020.
Search for Holidays
It has never been easier for your child to experience a PGL Adventure Holiday. Select the options below to find the perfect fit for you and your child:
Please select at least one child's age in order to search. You can select multiple ages if you are searching for more than one child. Your search results will only display holidays for the ages selected.
We will search for departures 7 days either side of the day specified. If we can find no results we find the nearest available dates within 10 weeks either side of the day specified. PGL Adventure Holidays operate during the school holiday periods, please note that dates and holidays may vary at each centre. - February half term - Skiing and Snowboarding in February half term - Easter - May half term - July and August summer holidays - October half term
Shortcuts