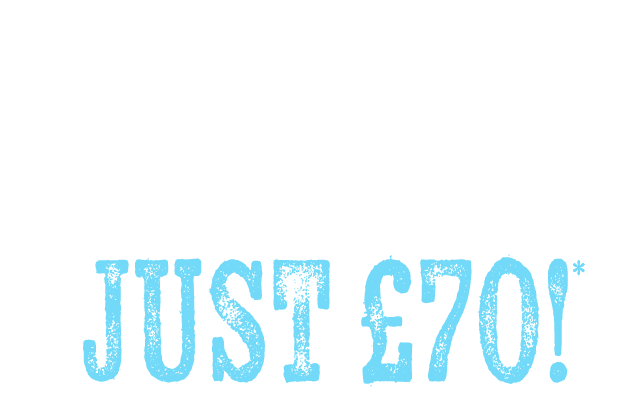 Once they try it, they'll love it!
Our 3 day / 2 night 'Introductory Adventure' breaks have been specially created for guests who haven't been to PGL before, to give them a unique 'first taste' of all the exciting benefits a PGL holiday can offer.
It's a great choice if your child wants to test the water with a short trip that is great value for money. They are available for 8-16 year old's and we'll pack in as many activities as we can into the three days!
Now available at up to 60% OFF*, they're even better value- and a great way to try PGL this October in preparation for our full 2020 season!
Loved it? We're so confident your child will love their taster adventure with us that we'll refund the cost of your 'Introductory Adventure' against the cost of a full price PGL holiday if booked before May 2020.*
Are you a 'first-time' PGL parent?
Take a look our short video for parents to see what it's all about
How to book
To book your 'Introductory Adventures' online, click on the links in the table or below to search and book. The discounts have already been applied to these holidays so there's no need to enter an offer code.
Alternatively, you can search and book your adventure holiday using this link: Search and book here
Or if you'd prefer to speak to someone on the phone, our Holiday Consultants are second to none and are on hand to book the perfect holiday for your child. Most are parents and know our centres well, so are best placed to answer any questions you may have. They can't wait to help you plan the perfect holiday for your family – so give them a call!
Call us on:
To view our latest opening times please click here.
Email: holidays@pgl.co.uk
*Terms and Conditions
*Terms and condition of 50% offer on ' Introductory Adventures. Offer applicable only where PGL 'Introductory Adventure' insurance is also purchased at an additional price - £12 UK residents, £18 EU residents. Optional extras will be charged at the full rate for each passenger. All offers are subject to availability. All offers may not be used in conjunction with any other offer, discount or holidays not shown here and cannot be applied retrospectively to existing bookings. To to book an 'Introductory Adventure' your child/children must not have previously travelled on a PGL Adventure Holiday (nb: children who have travelled on a school trip are eligible). Refund of price paid for any' Introductory Adventure, applies to any child first booked on an 'Introductory Adventure' in October 2019 and then subsequently booked on a full price 7 or 4 night Multi Activity Adventure Holiday from the 2020 PGL Adventure Holidays brochure before May 2020.'Discounts are offered in conjunction with our general terms and conditions, which can viewed online or provided on request. Payment must be made in full at the time of booking. Offers end 29th October 2019. £59 offer on selected Introductory Holidays ends on Tuesday 29th October 2019.
Search for Holidays
It has never been easier for your child to experience a PGL Adventure Holiday. Select the options below to find the perfect fit for you and your child:
Please select at least one child's age in order to search. You can select multiple ages if you are searching for more than one child. Your search results will only display holidays for the ages selected.
We will search for departures 7 days either side of the day specified. If we can find no results we find the nearest available dates within 10 weeks either side of the day specified. PGL Adventure Holidays operate during the school holiday periods, please note that dates and holidays may vary at each centre. - February half term - Skiing and Snowboarding in February half term - Easter - May half term - July and August summer holidays - October half term

Get in touch
Call us on 0333 321 2114
Shortcuts