Top Normandy Excursions
from Château du Tertre
Full Excursion Guide document available in your MyPGL account.
1. Traditional Boulangerie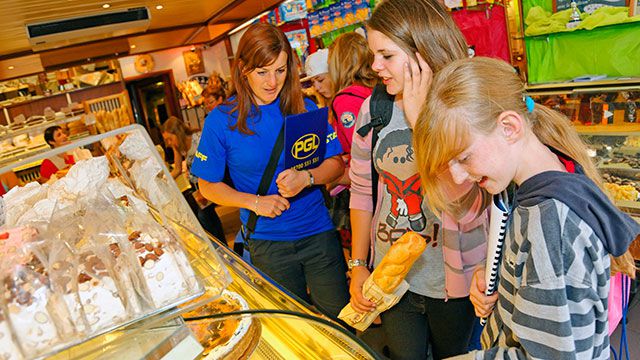 Discover the secrets of baking traditional French croissants and baguettes. Plenty of practical demonstration during the French guided tour really helps to support your pupils' understanding and develop their confidence. They also have the chance to use their French, asking questions too. After seeing how it's all done professionally each member of your group makes a croissant – and having made one, the chance to taste one too!
2. Market Visit & Préparez à Manger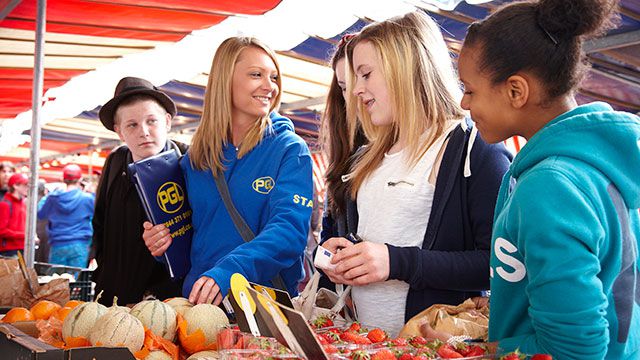 Combining the PGL study module 'Prèparez à Manger' with a visit to a local market is the very best way to make the most of your stay.
First, prepare your menu – and prepare the language you will need for buying fresh local produce to make it with! Second, find and buy all your ingredients in the local markets; all transactions to take place in French, of course! Third, return to your PGL centre to prepare your lunch – presentation is everything, as your lunch is judged against the others'. Finally – it's time to eat and enjoy the fruits of your labour!
3. Mont St Michel
The 'eighth wonder of the world', the Benedictine Abbey, church and surrounding buildings have perched on the tidal island in the English Channel for over 1300 years.
If your group is a little older, Mont St Michel makes an excellent visit as, with only one route in and out, it's a good place for them enjoy the freedom to explore in small groups. Make your way up to the top for superb views of the surrounding area, and on your way up or down, explore the many alleyways, narrow streets and souvenir shops.
4. Fougères Castle and Town Trail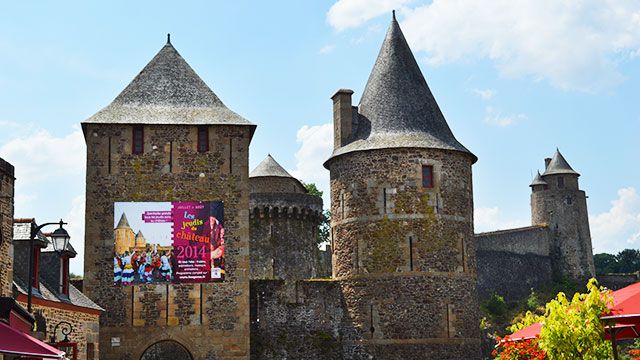 Walk the ramparts of the largest medieval castle in Europe; climb its many towers; enjoy the audio/guided tour; allow your imagination to take over in the empty rooms that have seen the lives of royalty, scenes of battles and the simple everyday village life over eight centuries.
The town of Fougères itself is an attractive old town with quaint meandering streets, cafés and crêperies to discover. You can also choose to do PGL's Town Trail, available in English and French.
5. Arromanches 360 ̊ Cinema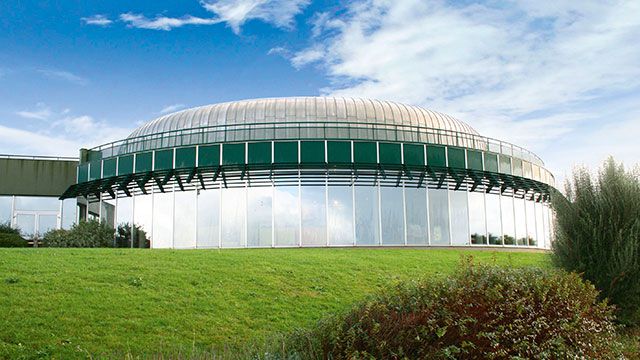 Here is an exciting and unmissable opportunity to bring twentieth century history to life. Focusing on the Normandy Landings and the events of D-Day, a new film is now showing at the Arromanches 360° cinema! Archived film and sound clips of people talking about their experiences surround you on 9 screens, vividly transporting you back in time.
6. Musée du Débarquement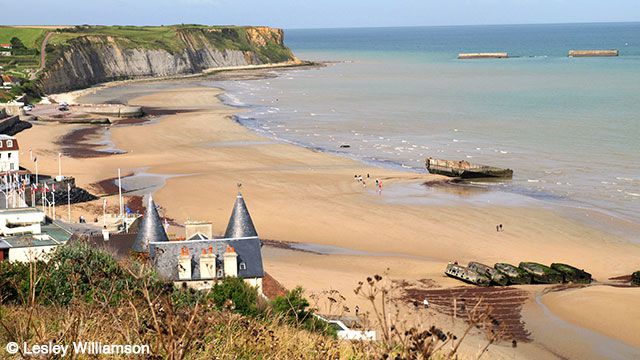 Bring the history of the Second World War to life at the museum at Arromanches, situated on the beaches where the invasions took place. Discover how the harbour was built by taking the guided tour – you can choose to have the tour in French or English, depending on your language ability.
There is a Royal Navy film of the actual landings to watch and a collection of war equipment and memorabilia – all with supporting information in English or French. In the sea is the 'Mulberry Harbour' and outside the museum you can get close to original landing assault craft, guns, a Sherman tank, mortars and other historical artefacts.
7. Bayeux Tapestry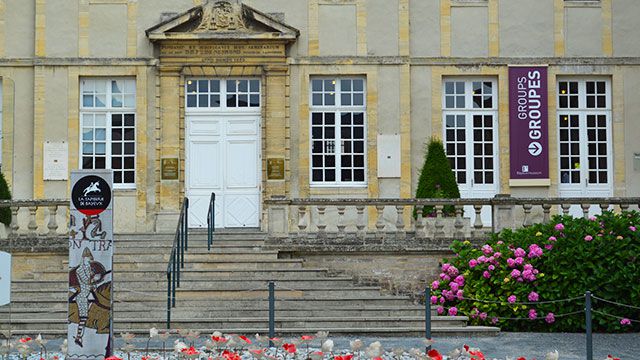 This important and famous historical document depicts the events surrounding 1066 and the Battle of Hastings. It is on permanent display in the city of Bayeux.
Your group can listen to the audio guide (available in English - or in French for more advanced learners) which tells the story of the tapestry as you view it. After viewing the tapestry, visit the museum to discover how and why it was made.
8. Ferme de la Papinière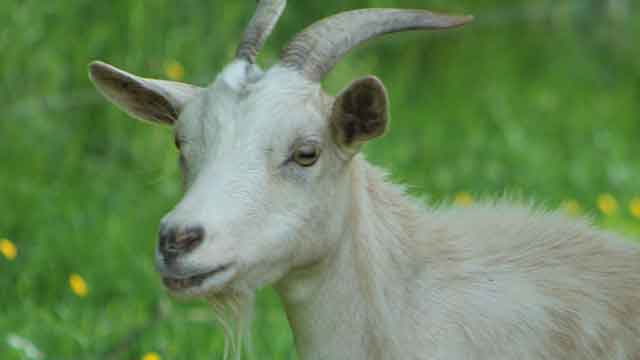 This popular visit is your opportunity to tour a working farm, guided in French by the friendly owners who welcome our groups and give an interesting talk on various aspects of the farm; they are happy to answer your group's questions too – so make sure you have some prepared!
After your tour which takes in a wide variety of animals, including rare breed sheep that date back to the Napoleonic era, there is the chance to sample a variety of the farm's produce including jams and apple juice.
9. Traditional Crêperie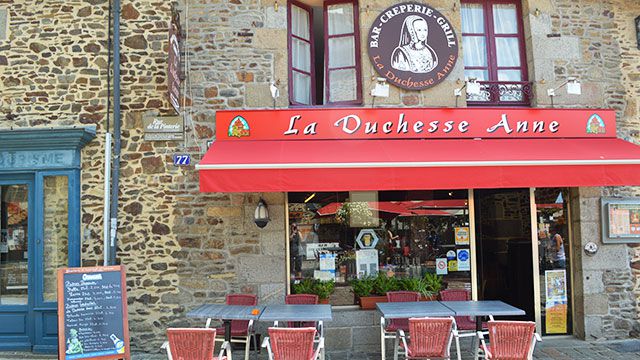 A chance to enjoy 'fast food' the French way – and practise your French as you place your order. This visit is a popular daytime or evening visit and usually involves a lot of very sweet and chocolaty fillings!
10. Limero L'escargot Mayennais Snail Farm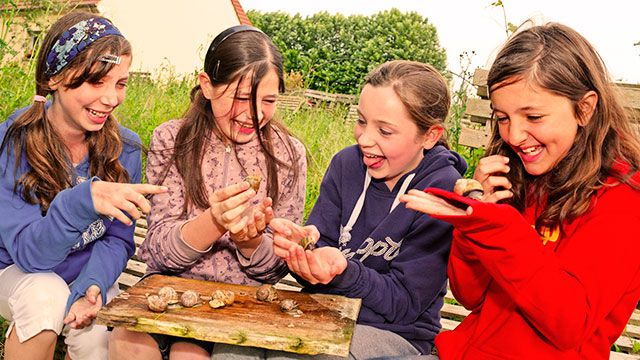 What could be more French than a visit to a snail farm?
The owners offer an interesting guided tour of their farm in French, full of information about snails and how the farm works; your pupils have the chance to handle the snails – and even to taste delicacies made on site, such as flavoured snail paté and biscuits.
11. Cider Museum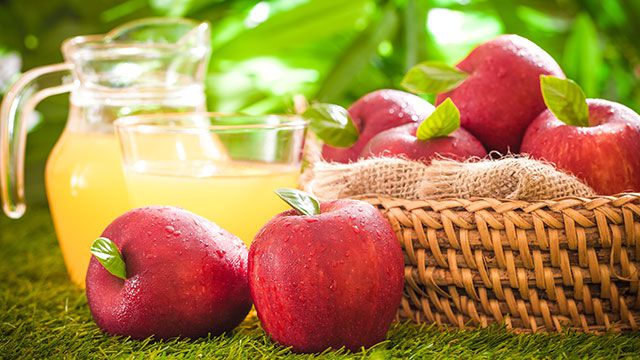 If your group is a little older, the Musée de Cidre at Melleray-la-Vallée provides a guided tour (in French) of the cider-making process and the museum. There is a short video – and the all-important tasting takes place at the end of your tour (apple juice for pupils).
You'll get an insight into the way that cider, Pommeau and Calvados are produced, and an understanding of the way techniques have developed over the years. There is also a small shop where you can buy souvenirs of your visit.
12. Goats Cheese Farm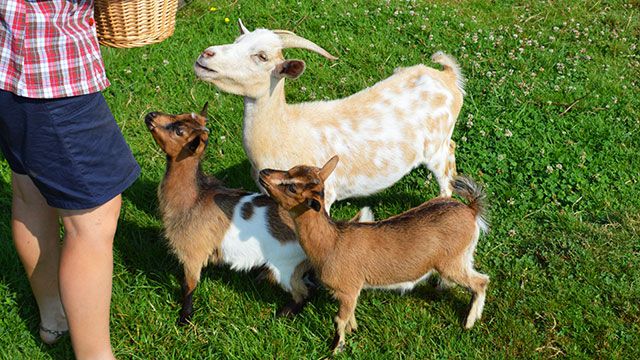 This friendly family-run farm is an enjoyable visit for any group. You will take a guided tour through the farm to see the production of goats' cheese at different stages – and there's plenty of opportunity to use your French asking questions about the goats and the processes involved.
After the tour you can taste three contrasting goats' cheeses – a young, a medium and a mature cheese, which the farm supplies to 120 local restaurants and 20 supermarkets.
Finally, of course, meet the goats themselves, who live in a large barn and are keen to meet you too!
13. Colleville-sur-Mer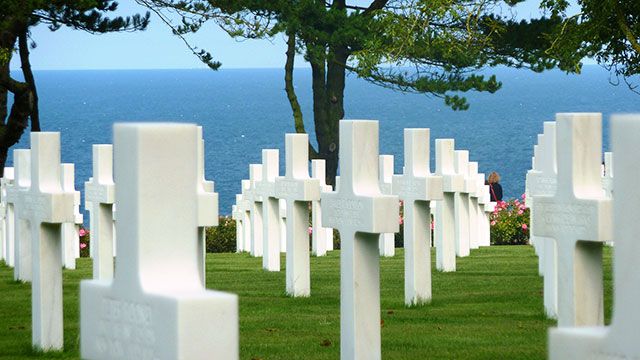 A very thought-provoking visit. The peaceful St Laurent American War Cemetery invites you to reflect and remember the soldiers who lost their lives during the World War ll D-Day Landings - honoured by nearly 10,000 perfectly aligned white crosses on 172.5 acres overlooking Omaha Beach.
14. Ferme la Fieudière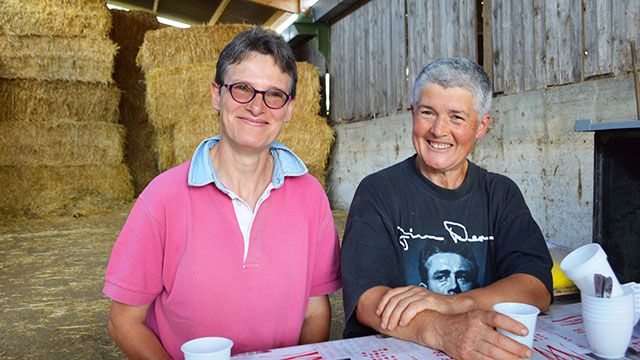 This is a popular visit, particularly as it is within walking distance of your centre, PGL Château du Tertre. The owners of this organic farm are very friendly indeed – they are most welcoming and clearly enjoy having our groups visit. There is plenty of opportunity to listen to French speakers – and to practise asking questions of your own in French also.
You'll learn about organic farming, meet the animals and see the milking area. Try some milk and delicious homemade organic cake at the end of your visit.
15. Mémorial de Caen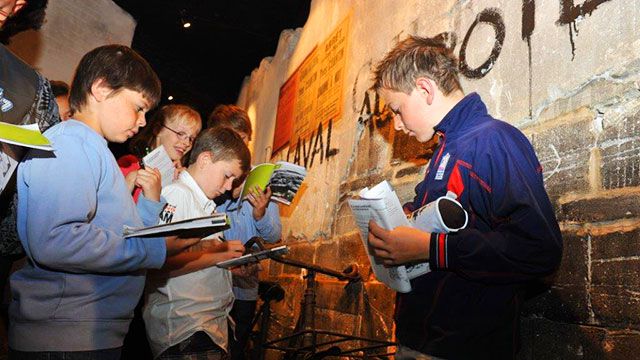 Not to be missed for groups visiting the area for its history, the Mémorial de Caen is a museum dedicated to peace.
Take a journey through the history of the twentieth century, discovering major events from the end of the First World War to the fall of the Berlin Wall. There is a section covering D-Day which relates not only the preparation that took place in both enemy camps, but also the intensity of the invasion that followed.

Get in Touch
Call us on 0333 321 2116