Château de Grande Romaine + Domaine de Segries
Paris and the Ardèche
Enjoy the best of all worlds by combining a city break, exciting activities on the world famous Ardeche river and a family day out to Disneyland® Paris.
Château de Grande Romaine
This stunning Château is set in 70 acres of grounds, with tennis courts, a basketball court, football pitch and outdoor heated swimming pool (open May-September). The centre is set just 20 miles from the centre of Paris, this makes it the perfect base to travel into the city and go sightseeing with a Seine River cruise! Plus, Disneyland® Resort Paris is only a 30 minute drive away! Throw yourself into the wide range of activities on centre or relax in the lounge or by the pool.
NEW FOR 2016 - brand new adult & child rooms and fully refurbished and updated family rooms.
Domaine de Segries
This superb, laid-back centre is located near Vallon Pont d'Arc and is set in 20 acres of wooded grounds, close to the Ardèche River, in the heart of southern France. With a choice of accommodation in either wooden chalets or a tented village and a whole range of activities on site, this is a great centre to experience all the fun of a More Adventurous family holiday!
Château de Grande Romaine
Accommodation is in modern buildings in the grounds of the Château. Rooms are simple and comfortable, with en-suite bathrooms. Adults are in twin rooms and up to four children adjacent in their own room. Alternatively, family rooms sleep up to six people; particularly popular if you have younger children. Bedding is supplied, but please bring your own towels.
New for 2016 - Our centre has constantly been developed and improved in recent years and this year we have completed a multi-million pound new accommodation wing with brand new adult & child rooms and have fully refurbished and updated our family rooms. Please have a look at the gallery images to see the new accommodation.
Domaine de Segries
Chalets: Our wooden chalets sleep a minimum of four people and comprise of two bedrooms, (one twin, another with one single and one bunk bed), lounge (including one pull-out bed), bathroom and kitchen area with fridge and tea/coffee making facilities.
Tented Village: Each tent has framed beds and foam mattresses (you will need to bring your own bedding or sleeping bags). Toilets and showers are close by. Families of three or less will share one tent, families of four or more will share two adjacent tents. The village also benefits from having a shared lounge with electrical supply, fridge and tea/coffee making facilities.
Chateau de Grande Romaine
The Château has extensive on-site activities including a boules pitch, floodlit basketball courts, full-size football pitch, mini floodlit football court and pitch, tennis courts, volleyball court and activity bases.
There are also fantastic facilities including a disco, outdoor heated swimming pool*, pool bar, spacious dining room, lounge, wifi access and tuck shop.
*Open May-September
Domaine de Segries
Within the 20 acres of grounds you will find a large Ardechois farmhouse with many of the central amenities, as well as an outdoor swimming pool, volleyball pitch and football pitch.
Other on-site activities include Jacob's Ladder and mountain biking.
There is also a large bar with outdoor seating, arcade games and table tennis.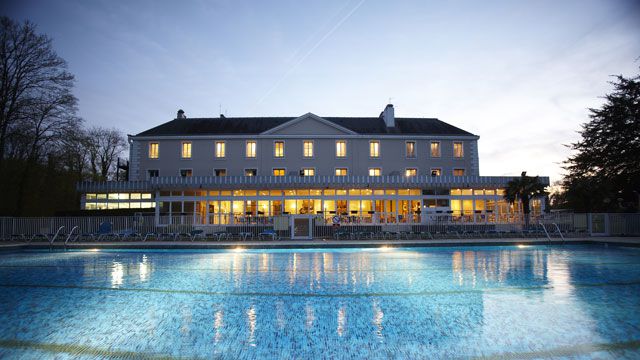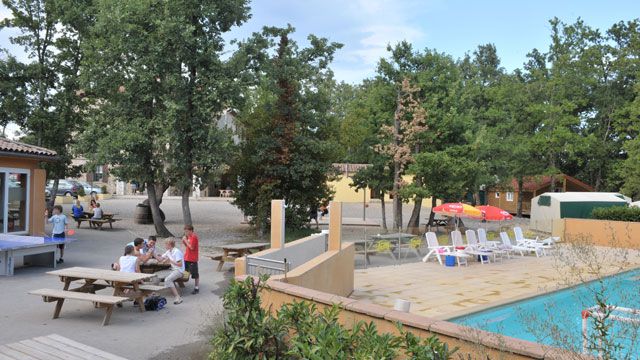 Every day is different
The chateau has extensive grounds containing activity bases for a whole range of activities including abseiling and zip wire and Domaine de Segries offers a mix of multi activities on site. Both centres have swimming pools.
Evening entertainment
Enjoying fun evening activities together as a family has always been part of our inclusive formula so there will be plenty of social fun evenings on offer with something different every night to suit the whole family!
In the area:
The most popular off-site activities:
Paris (40 minutes)
Disneyland® Resort Paris (30 minutes)
Local French markets
Vallon Pont d'Arch (15 minutes) and Barjac (10 minutes)
Pont d'Arc (15-20 minutes)
Avignon (1 hour, 30 minutes)
Nimes (2 hours)
Select an activity for a full description
Time together
Eating together is an important part of any Family holiday and we know how tricky it can be to please everyone in the family. PGL Family Adventures include breakfast, lunch and dinner; making food one less thing for you to think about.
Something for everyone
We source fresh regional produce whenever we can and you'll always find a good selection of seasonal fresh fruit and vegetables on offer every day. The menu will always include a vegetarian option and we will try to provide a taste of local cuisine whenever possible. We aim to provide a balance of food which is familiar but also gives guests the opportunity to try food influenced by the area they are visiting. A range of salads is available at lunch and dinner time and fresh fruit is available at every meal.
Our Group leaders are on hand to help and will look out for anyone who can't find anything on the menu that they enjoy. If necessary our catering teams will be more than happy to prepare something special.
Allergies, intolerances and other dietary requirements
A vegetarian alternative can always be provided on all our holidays, and we can accommodate most special diets required on medical or religious grounds, just let us know when you book.
Drinks
Tea, coffee, hot chocolate and water are available with meals and in France a glass of wine will be included with your evening meal. There are also water fountains available around the centre.
A dining room with a difference...
Meals will usually be served in the dining room, although at some centres there may be a barbeque on one evening. If you are out and about enjoying an excursion at lunchtime then our catering team will provide a delicious packed lunch for you to take with you.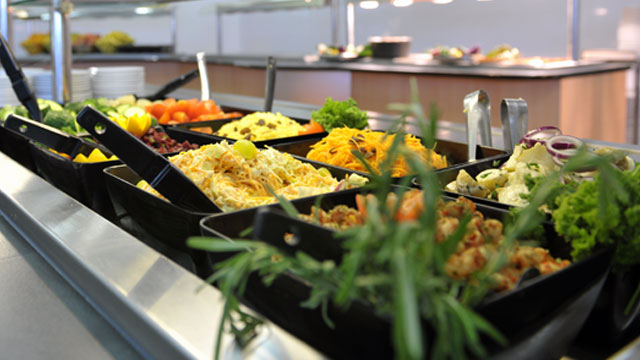 Sample day at Château de Grande Romaine

| Schedule | Activities |
| --- | --- |
| Breakfast | Wake up and head down to breakfast to fuel up for the day. Choose from a large range including a hot cooked breakfast, cereals, toast, yoghurts, porridge and a selection of drinks. Make sure to fill up your drinks bottle to take on to your first activity! |
| Session 1 | Boules |
| Break | Take 10-15 minutes to have a break and get yourself a drink ready for the next session! |
| Session 2 | Family Challenge |
| Lunch | Worked up an appetite? Replenish your energy at lunch! In the dining room you'll find nutritious hot and cold options with a great range to suit every taste and dietary requirement. If you have spare time after your lunch, relax with a hot drink ready for the afternoon ahead. |
| Session 3 | Swimming |
| Break | A chance to reflect on all the activities you've done so far and prepare for the final activity of the day. |
| Session 4 | Zip Wire |
| Dinner | Head to the dining room and enjoy dinner with your family. A different menu each day, often with a hot pudding or something lighter if preferred! |
| Evening Entertainment | Enjoy evening entertainment as a family or just send your children and get some 'me time'. With different entertainment each night from quizzes to talent shows, there's something for all the family to enjoy! |
| Relax | Head back to your room or to the bar to relax and wind down. Get a good night's sleep ready to do it all over again tomorrow! |
Please note this is a sample itinerary for illustrative purposes only. Itineraries will be planned by the centre shortly before your arrival.
2016 Ultimate Adventure Adult and Child Room/ Tent Prices
Holiday/ Dates
(Click to view holiday)
Adult
Child (7-18)
Ultimate Adventure/
11 nights (Sun-Thu Own Travel)
07/08
£729
£639
2016 Ultimate Adventure Family Room/Tent Prices
Holiday/ Dates
(Click to view holiday)
Adult
Child (7-18)
Ultimate Adventure/
11 nights (Sun-Thu Own Travel)
07/08
£645
£565
Prices (£) per person.
Chateau de Grande Romaine:
Self drive option* (ferry travel not included). Calais ferry port is approx three and a half hours drive away.
Travelling by air or Eurostar? We advise you to book a PGL transfer or hire a car as the Château is difficult to access by public transport.
Nearest airport/Eurostar (drive time): Charles de Gaulle and Orly one hour/Gare du Nord 45 minutes
Domaine de Segries:
Domaine de Segries is approx. 7.5 hours drive from Chateau de Grande Romaine.
Calais ferry port is approx. 9 hours drive away.
Driving distance from nearest airports: Nimes 1.5 hours, Montpellier 2 hours, Lyon 3 hours.
*Please note transfers to Disneyland® Resort are not included in self drive holidays to our Château de Grande Romaine and Domaine de Segries centres

Get in Touch
Call us on 0333 321 2114
Shortcuts