Skiing and Snowboarding
for secondary schools
Now taking bookings for 2017!
The satisfaction of success
From their first tentative steps, to the triumph of their first descent; confidence builds with every snow-plough turn.
At PGL Ski we'll help you make the right choice for your group, from our range of awe-inspiring winter resorts across Europe and the USA.
Whatever your priorities – the support of a dedicated rep, value for money, expertise, après ski, educational merit - you can rest assured that, by choosing PGL, your students will receive the very best in school skiing.
Search by location or accommodation feature – if at any time you want to change your search, simply press 'Reset'.
You can trust us to deliver...
A PGL rep dedicated exclusively to your group
A choice of rigorously audited accommodation
No supplements for small groups*
No-surcharge guarantee*
Helmets provided as standard
4 hours of ski tuition provided each day
Après ski and/or free in-house entertainment every night
Superior equipment in resort
Professionally audited and selected transport to resort
Winter sports insurance cover
Personal support from our experienced Ski Tour Organisers
Comprehensive information pack and web-based resources
*Applies to coach groups only
Where we ski
Whatever kind of resort or accommodation you are looking for, PGL can provide it. You'll get great value for money with us and we'll never cut corners.
We offer ski trips to:
Andorra, Austria, Czech Republic, France, Italy, Spain, Switzerland & USA.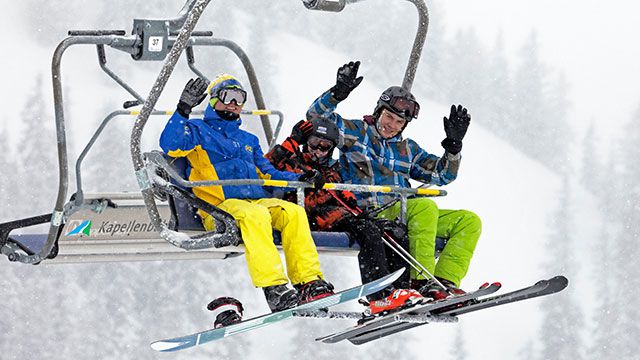 Based on a school ski trip by coach to a European resort
Itinerary
Day 1
Pick up from school in your executive coach. Travel to ferry terminal or Eurotunnel.
Day 2
Arrive in your ski resort. Orientation and meet your PGL Representative.
Evening meal and ski fit.
Days 3-7
Four hours of skiing or boarding lessons daily, split between the morning and afternoon sessions. Lunch is included. This may be taken at your accommodation (if practical), at a local on-piste restaurant; or a packed lunch provided by your hotel.
Every evening offers a wide range of après ski activities, from ice-skating to swimming, bowling to a horse-drawn sleigh ride - it will depend on the facilities of your chosen resort. Additional activities are also available free of charge, run by your PGL Rep at your accommodation.
Day 8
Your last day on the slopes and your last four hours of instruction. After skiing, return to your accommodation to freshen up and change before an early evening departure for your return trip.
Day 9
Arrive back at school.
Get in Touch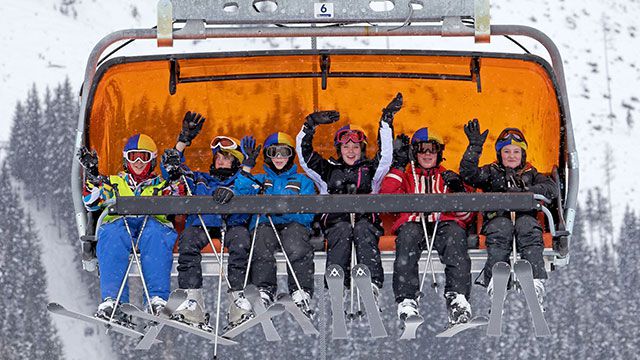 Check out the latest PGL offers to ski resorts across Europe for Winter 2015/16.
More from PGL
Information for Party Leaders