Outdoor Adventure in the UK
for sports clubs
Activities to keep spirits high
A PGL outdoor adventure weekend is packed with thrilling adventure activities to motivate and challenge your sports teams. Watch as they take on a raft-building challenge across the lake, see who has a head for heights on the trapeze – it's a great way to develop team building and skills in the great outdoors!
Our enthusiastic instructors encourage everyone to push their limits, challenge themselves and experience success as a team as you and your group work your way through the series of land- and water-based activities. There's more to come in the evenings too, with some lively entertainment sessions.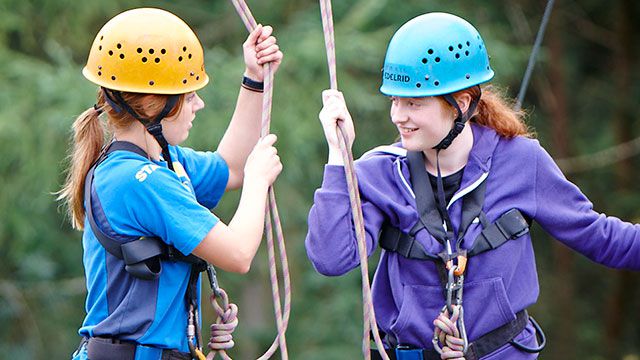 A popular course for sports clubs. We have over 50 different adventures for your club to try out. It's a fun-filled experience with something for everyone!

Looking for prices?
Call us on 0333 321 2116