7 day holiday
4 day holiday
2 day holiday
Borreaton Park
Barton Hall
Test 123
2 Adults, 1 Child, 1 Infant
Finding your perfect family adventure
Activity Days
Available at our PGL family super centres throughout school holidays.
Full day - 3 awesome activities & lunch Just £55pp!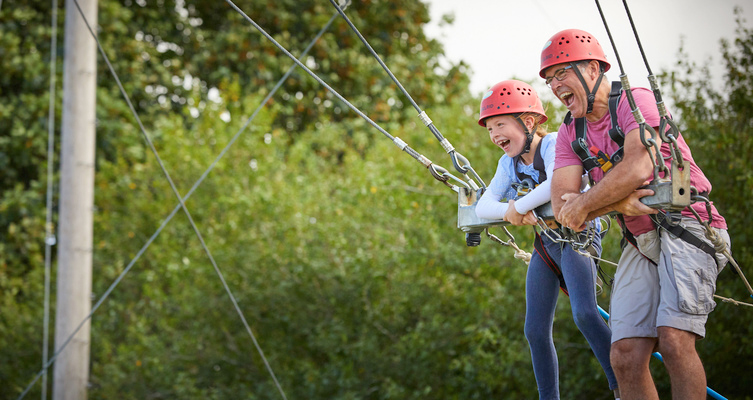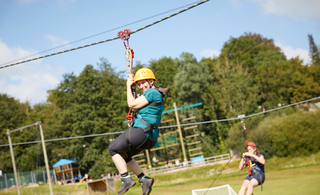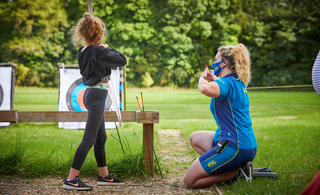 An action-packed day out for all the family!
Whether you're on holiday in the area, or just looking for a family adventure day out with the kids on your doorstep, our Family Activity Days are sure to offer you something for everyone.
Family activity Days run from 10:00 - 16:30 and include 3 exhilarating activities such as: Giant Swing, Archery, Zip Wire and High Ropes Course. You'll get to have fun together taking part in the activities and at lunchtime we include a delicious hot lunch in our dining room, to make sure you are refuelled ready for the afternoon!
These activities are perfect for adventure days out for the family, we have many more on offer that are available. Give your kids an experience they'll never forget with an adrenaline rush of a PGL Family activity day out.
Are families safe on adventure days out for the family?
Our top priority is you and your child's safety on our family activity days out. Our instructors have vast amounts of experience working with children to ensure all activities take place in a safe environment that is controlled and enjoyable for all. We provide safety equipment for everybody and we ensure thorough risk assessments are carried out and updated frequently to eradicate any potential hazard so you don't need to worry about the safety of your child on your active family holidays.
To ensure peace of mind that families will be safe, all our staff undergo the disclosure and barring service ( a DBS check).
Family activity days out across the UK and France
It's also a great way to get a taste of the PGL magic if you're thinking about booking a longer break later in the year, like our magical family holidays to Disneyland Paris or joint Paris and Disneyland package.
Why PGL?
We've been working to provide amazing family outings and adventures for children since 1957. Since then we've become a household name for providing enriching overnight stays.
What Qualifications do PGL staff have?
All of our instructors are carefully screened and selected at PGL. All staff meet the requirements laid down by national governing bodies, including The Adventure Activities Licensing Authority (AALA), The British Activity Providers Association (BAPA) and the Council for Learning Outside the Classroom (LOtC).
What our customers say about us
"Our PGL family holiday was the best holiday we have ever had together. A real chance to spend time as a family and try new experiences. It was so much fun. We all enjoyed it so much. Definitely would recommend it to any family"
---
Mrs Claire Card
August 2023
"Excellent family activity holiday with very attentive staff and safe activities. Our children loved every minute and we really enjoyed ourselves too. "
---
Liv
July 2023
"A adventure break packed with activities for the family. Basic but clean accommodation, just what you need. Good plentiful canteen food, again just what you need. Nice garden, lounge and games room for relaxed downtime. Excellent friendly staff, just what"
---
Roberts Family
July 2023
More information about your stay